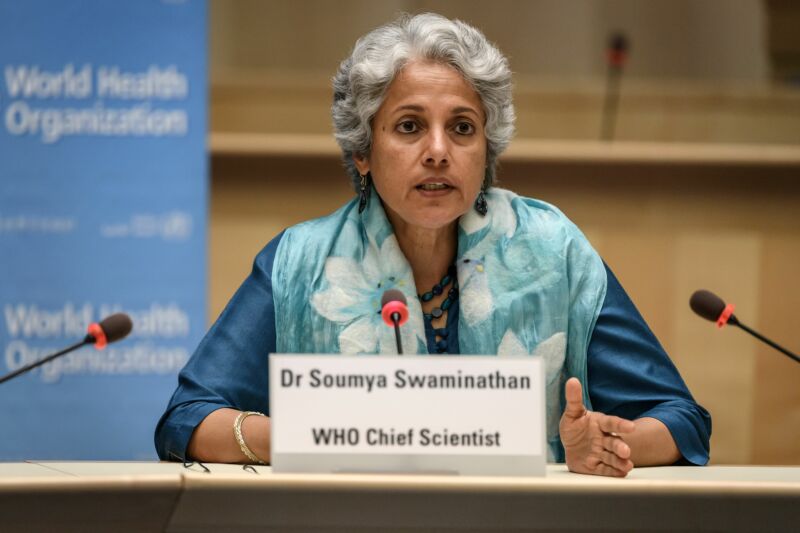 If you've been reading The New York Times this week, you may be under the wrong impression that the World Health Organization has significantly changed its stance on whether the pandemic coronavirus, SARS-CoV-2, spreads by hanging in the air.
At about noon on Thursday, the paper stated, "WHO, in Reversal, confirms virus may be airborne indoors." The paper also called it an "admission" and in a subsequent article the WHO said it had "conceded". Both articles noted that a group of more than 200 researchers also published a comment this week calling on WHO and other public health authorities to recognize and address the potential for airborne transmission of SARS-CoV-2.
The problem: WHO hasn't changed its stance on air transmission. And as such, it has not released any new recommendations or guidelines on how to keep people safe.
What the organization? did do released an update on its assessment of the transmission data, which it said it had been working on for weeks – well ahead of its published comment.
New dates
In its updated science briefing on transmission, the WHO said essentially the same thing it has been saying about airborne transmission for months. That is, whether SARS-CoV-2 lingers in the air is an active topic of discussion, and while it is possible in some situations, the data on aerosol transmission so far is inconclusive or inconclusive. But as always, the WHO welcomes more high-quality research on the subject.
In its latest briefing, WHO reviewed recent physics studies on aerosol production, but noted "the proportion of exhaled droplet nuclei or respiratory droplets vaporizing to generate aerosols, and the infectious dose of viable SARS-CoV-2 required to cause infection in another person are unknown." It reviewed droplet and aerosol experiments from normal speech and cough and concluded: "To date, transmission of SARS-CoV-2 via this type of aerosol pathway has not been demonstrated; much more research is needed." Similarly, studies using nebulizers to suspend airborne SARS-CoV-2 "do not reflect normal human coughing states," the WHO concluded.
The WHO noted that clinical reports from exposed health professionals "suggest that aerosol transfer did not occur in this context". And, the organization added, air samples in healthcare facilities are inconsistent in finding genetic traces of the virus.
Same melody
Perhaps there was some rush to declare victory in the great aerosol war, as the WHO has discussed recent reports of possible airborne transmission in specific outbreaks.
The WHO noted in the updated briefing:
[S]Some outbreak reports involving crowded indoor spaces have suggested the possibility of aerosol transmission combined with trickle transmission, for example during choral practice, in restaurants or in fitness classes. In these events, short-range aerosol transfer, especially in specific indoor locations, such as crowded and insufficiently ventilated areas over extended periods of time with infected individuals, cannot be ruled out.
It seemed that some were pleased that the WHO recognized the existence of these reports, although the main purpose of these periodically updated scientific reports is to review new data. And perhaps some interpreted the "not excluded" piece as the WHO admitting it as a possibility. But the WHO, of course, went further: "However, the detailed studies of these clusters suggest that droplets and [transmission from contaminated surfaces or objects] could also explain human-to-human transmission within these clusters."
This isn't exactly a warm embrace of the air transmission. It's more like the short, awkward side hug you'd give a friend who doesn't shower enough.
But most importantly, it is not materially different from what the WHO has said about this before. The organization said something similar in its June 5 guidelines on masks. Similarly, in the previous version of the scientific letter on transmission, published on March 29, WHO acknowledged the possibility of airborne transmission by writing: "To date, some scientific publications provide the first evidence as to whether the COVID-19 virus can be detected in the air."
But, it warned, "[t]These initial findings should be interpreted carefully." As in the updated version of the briefing, the WHO then noted weaknesses in the data, suggesting that it was not yet convinced. And, as always, it called for more research.
When Ars contacted WHO to ask whether the new scientific briefing represented a "reversal" of his position, a spokesperson succinctly replied: "WHO has not changed its guidelines."