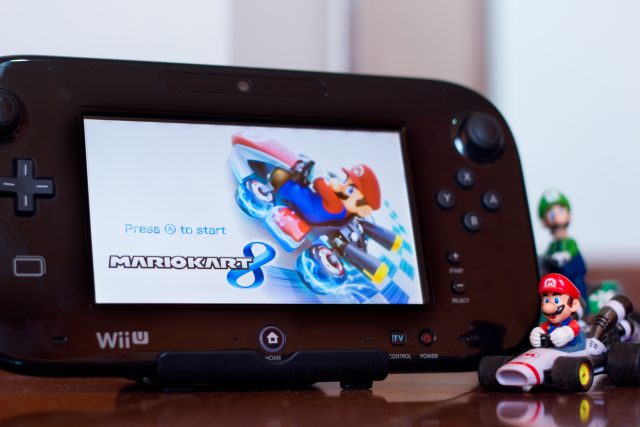 Today the world lost a visionary leader, one who saw that games could be more than just mindless shooters made for teenage boys. During his time at Nintendo, Satoru Iwata led the charge in bringing games to a much wider audience. With the launch of the DS and Wii, he oversaw one of the most successful periods in the company's history, transforming games into things that not only entertained you, but things that could improve your brain and keep you physically fit. to keep.
Not everyone saw what Iwata saw. When the DS was unveiled at E3 in 2004, the question arose of whether anyone wanted a second touchscreen on a handheld and what purpose it might serve for games. In fact, ahead of the show, Iwata said that "it's a 'unique' machine, so not everyone will understand right away. There may only be 10 to 15 people applauding at the reveal at E3, but they'll understand once they touch it at."
Of course he was right. The DS, in particular the tweaked DS Lite, would go on to sell over 154 million units, making it the best-selling handheld of all time (before the original 1989 Game Boy). The DS was quickly followed by the unveiling of the Wii in 2005. After the GameCube's muted reception, expectations were high, but few could have predicted the success of the Wii and its family-friendly motion controls and games.
In retrospect, it's sad to see that, with so much to be proud of, one of Iwata's last public statements was that the company had "let down" fans after a poor showing at E3. And that didn't mention the poor commercial performance of the Wii U, Nintendo's questionable attempt at a hybrid games console and tablet. However, that Nintendo would take this kind of risk in the first place is a testament to Iwata's creativity and leadership and the company he's built.
Iwata once famously said, "On my business card, I'm a company president. In my mind, I'm a game developer. But in my heart, I'm a gamer." While many game companies are saddled with it Execution 5000Nintendo didn't just have a brilliant programmer at the helm, like Earthbound, Super Smash Bros.and Pokémon stadium– but also a true believer in the medium. The gaming world could easily be a much darker place without Nintendo reminding everyone that games can be colorful, inclusive and mind-bogglingly creative.
What's next for Nintendo without Iwata's ingenuity? After 13 years of leadership, Iwata's fan-favorite player-centric direction is stamped on every Nintendo product. Thanks to semi-regular "Iwata Asks" panels and Nintendo Direct streams, he was even the public face of the company. The man stood as a hospitable and credible figurehead with a sense of humor, a figure who flew in the face of uptight corporate juggernauts like Sony and Microsoft.
Investors and analysts have long been calling for Nintendo to enter the smartphone market, especially given its recent losses. While the company finally committed to making mobile games earlier this year, it did so with players and fans in mind, pledging to eschew the free-to-play mechanics that many have come to hate about mobile games. It is hoped that despite Iwata's tragic passing, Nintendo will continue to fight the good fight.
There's also Nintendo's successor to the Wii U and 3DS – codenamed NX – which will be unveiled in 2016. While details are scarce, this particular 'sequel' moniker suggests a unique hybrid home and portable console – one that only Nintendo could dream of and hope to make a success of. While it will no doubt be a team effort, it's hard to imagine that the NX wasn't at least partly an Iwata production.
With the NX already in development, the course is unlikely to change dramatically. But as games quickly transition to services, there are concerns that without Iwata at the helm, the company will succumb to market pressures that want Nintendo to do exactly what everyone else is doing. That would be an absolute tragedy, not just for Nintendo's future, but for the industry as a whole.
It's good to see that Nintendo has named Genyo Takeda and Shigeru Miyamoto as representative directors. Both persons are not just business people, they are hardware makers as well as developers. In a statement to IGN, Miyamoto said that "the entire Nintendo development team will remain committed to our development policy that Mr. Iwata and we have established together and to deliver the development results that Mr. Iwata would appreciate."
Speculation is rife about who Iwata might follow. If it's not Takeda or Miyamoto, we really hope it's someone with the same passion for games; someone who can steer Nintendo out of its current financial situation and do so without compromising its core values ​​that put the player and experience above all else.
I shudder to think of an industry all about gritty adventure and the hyper-realism of a virtual bullet flying through the air at an unsuspecting "target." The world needs Nintendo as much as Nintendo needs the world. I just hope whoever steps forward to fill Iwata's shoes realizes that.
List image by Flickr