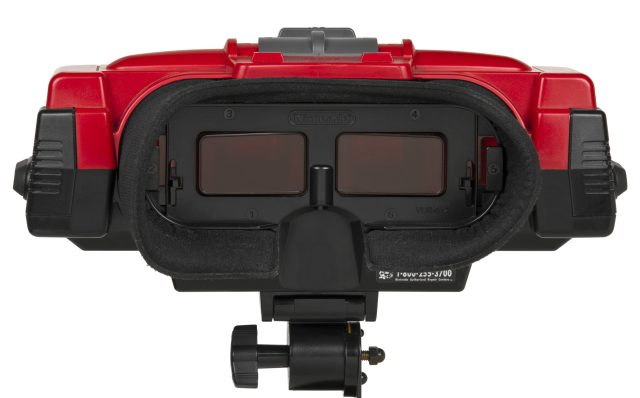 Two decades after the Virtual Boy's flop and after years of saying that virtual reality doesn't sit well with its business philosophy, Nintendo has joined the surging ranks of technology companies interested in VR. The news comes from a Nintendo earnings call from Japan last night, involving Nintendo President Tatsumi Kimishima Reportedly said the company is "researching" VR.
Nintendo hasn't provided any other details about potential VR plans, but the fact is especially interesting given Nintendo's work on the still-shadowy NX console, which was first mentioned last March. Since that announcement, we've been left guessing at a project that Nintendo has only said is "the new hardware system with a brand new concept." With the Wii U seemingly not powerful enough to drive a truly compelling high-resolution VR headset, it's not ridiculous to think that Nintendo has "examined" VR as an integral part of its new NX hardware.
If Nintendo has been working on a VR system all along, it's done a good job of hiding it. To this day, the company has been consistently bearish about the kind of VR technology that has excited much of the gaming industry. When asked about VR plans in 2014, Nintendo Senior Director of Corporate Communications Charlie Scibetta told Ars that the company was "[tries] to innovate ourselves and not necessarily follow what others have done, just to do that."
Nintendo of America president Reggie Fils-Aime has been Nintendo's most prominent VR skeptic. In 2014, he told the AP that "the technology [for VR] isn't quite there yet," and that "if it's there and enables a fun experience, we'll be there." Last year, Fils-Aime told Polygon outright that based on the virtual reality experiences he'd seen ," it's not fun, and it's not social. It's just technology." And legendary Nintendo creator Shigeru Miyamoto told NPR that "we don't feel like virtual reality is right for [the] philosophy" to allow entire families to play together in the living room.
That said, Fils-Aime also admitted to Polygon that the company has "knowledge of the [VR] tech space, and we've been experimenting with this for a very, very long time." Miyamoto also told NPR that "we're experimenting with virtual reality and different technologies," and Scibetta told us in 2014 that Nintendo was "always looking for new technologies [and] with what's happening in the industry." Maybe Nintendo has just been playing coy all along, working relatively quietly on VR technology and waiting for it to hit big time with an announcement of virtual reality NX later this year?
That seems quite unlikely. If Nintendo had been planning to integrate virtual reality into its new console all along, it probably would have at least hinted at that new direction. Such hints would have sent Nintendo into a wave of VR hype that has been rocking gaming and tech for years and sparked some excitement among investors who are still skittish about Nintendo's sliding performance. It could also have dampened some of the momentum from direct competition like Sony's PlayStation VR.
Instead, Nintendo has repeatedly described NX as "unique" and "new," words that no longer really apply to a crowded field of VR wannabes. That suggests NX's core is focused in a different direction, as suggested by a completely weird completed patent on a touchscreen controller. If Nintendo's legitimate interest in VR is as new as its recent public statements, it's probably too late for the company to transform the NX into a VR-focused system at launch, even if it wanted to (which it does). in any case far from clear).
Right now it's all in-depth Kremlinology and reading tea leaves on a company that has been very reluctant to discuss its future hardware plans. For now, though, it's best not to expect an imminent splashy VR hardware revolution from a company that's just starting to "look into" the space.