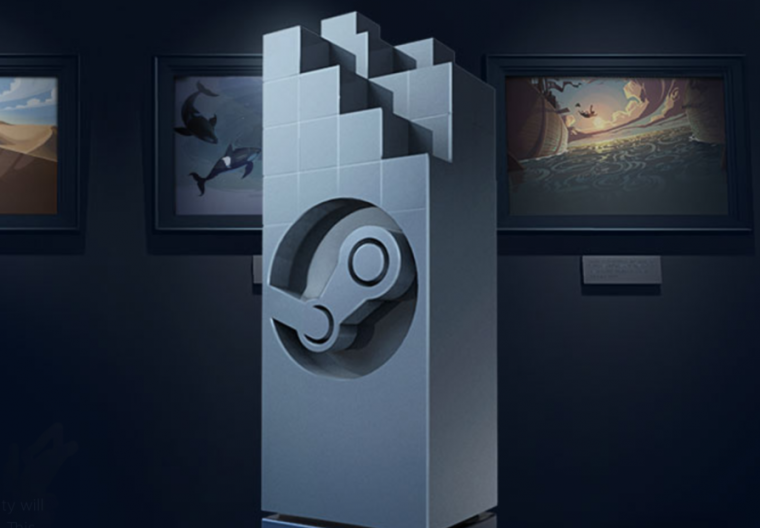 Valve today announced that anyone can publish games on Steam through the previously announced Steam Direct program for "a refundable publishing fee of $100 per game".
In announcing its direct publishing fee, Valve says it wanted to be "as small as possible to ensure it wasn't a barrier to budding game developers, while also not being so small as to be easily exploited by people who want to exploit our systems." The company's "initial thinking" hovered around a $500 fee, the post notes, but eventually that number dropped because "the community conversation really challenged us to justify why the fee wasn't as low as possible, and think about what we could do to make a low fee work."
Valve's announcement doesn't go into details about exactly how developers will "recoup" the $100 fee that Valve is asking, beyond the usual 70 percent off Steam sales they're already receiving. The fee could eventually be used as an advance of sorts on Valve's usual 30 percent cut in revenue, but it's unclear how that would work for completely free titles listed on Steam. [Update: A Valve representative tells us "we plan to return the $100 fee after a game hits $1000 in sales."]
The move marks a huge departure from the early days of Steam as a small, heavily curated roster of only top games. It's also a big change from the current Steam Greenlight standard, which asked developers for a $100 one-time fee to even get on a list of titles eligible for community votes. That required payment was controversial when it was announced, with some comparing the system to paying for a raffle ticket that only offered a chance to ever be listed on Steam. Now, Valve is working to "provide developers and publishers with a more direct publishing path and ultimately connect gamers with even more great content." To avoid bombarding Steam users with many low-quality games under the new system, Valve relies on a mix of human curation and algorithmic discovery options that highlight a specific mix of relevant, well-regarded games for each user.
To that end, Valve also announced today that it will "look for specific places where human eyes can be injected into the Store algorithm, to make sure it works as intended and to make sure it's not missing anything of interest. We believe that if Injecting human thinking into the Store algorithm while increasing the transparency of its output, we've created a public process that will incrementally drive the Store to better serve everyone who uses it."
No details have been announced as to exactly when the new fee-based system will be rolled out to developers.