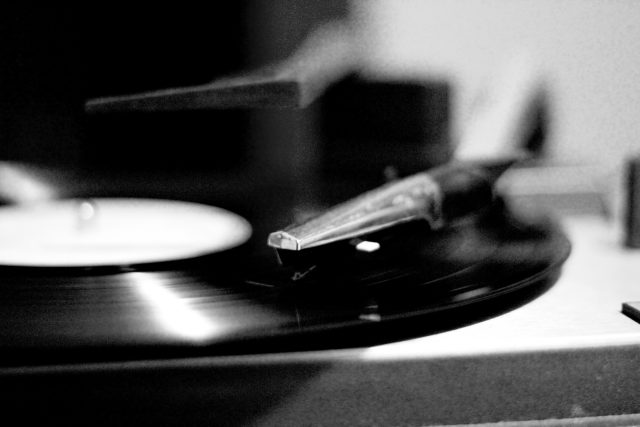 According to the BPI (the trade association of the British music industry), the old vinyl format makes more money for British music labels than YouTube. The most recent figures showed that UK labels achieved £12.1 million in vinyl sales in 2013.
Speaking at the Music Futures conference in Gateshead, BPI chief Geoff Taylor said vinyl revenue was worth more than the "14 billion music streams on YouTube" in 2014, but did not give a specific figure. YouTube does not disclose how much it has paid labels on a regional basis, but says it has paid "more than $3 billion" to date [~£1.97 billion] to the music industry – and that number is growing year on year."
Without specific figures it's impossible to know for sure whether vinyl does indeed bring in more money than YouTube for UK labels, but such a difference between the volume of music played and the amount of money labels and artists receive would not be unprecedented. Spotify recently came under fire from a popular songwriter in the US, who wrote Meghan Trainor's 2014 song All About That Bass, claiming that he only made $31.90 (~£20.87) for every million streams.
Most famously, Taylor Swift pulled her entire catalog from Spotify due to unfair payment practices, supposedly convincing Apple to pay artists for their work during Apple Music's free trial.
YouTube just launched its standalone YouTube Music app in the US, which allows offline listening to music in exchange for a $9.99 monthly subscription to the YouTube Red service, something the music industry hopes will lead to fairer payments. (UK pricing hasn't been announced yet, but it's likely to be £9.99.)
"You see consumption rising rapidly on YouTube and at the ad-funded service levels like Spotify, but the money coming back to the industry through that ad-funded use is not increasing at the same rate anywhere," the BPI's Taylor said. "Ad-supported only works if it's a step towards premium, and if it's monetized at an acceptable rate. We can't just give our music away for free – that's not a business model."
Taylor was also critical of how "safe harbor" laws apply to services like YouTube and SoundCloud. As it stands, these services are exempt from liability for copyrighted music and videos uploaded by their users if they use "notice and takedown" systems at the request of copyright holders.
Taylor said some digital services "hide behind safe havens to avoid licensing or paying a reduced fee" when making deals with music labels and publishers. The global music organization IFPI and the collecting society PRS for Music are currently suing SoundCloud for failing to pay royalties after "years of failed negotiations".