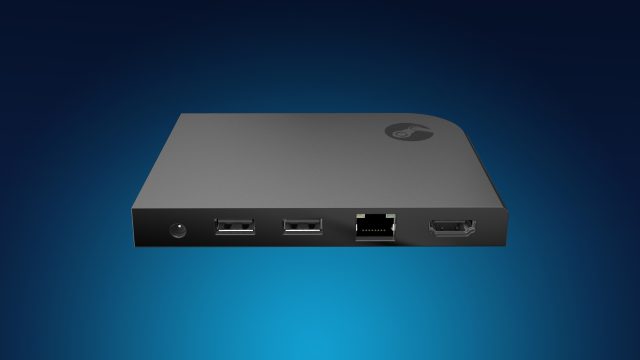 On Tuesday, Valve Software continued its Game Developers Conference news by confirming few details about a variety of initiatives. In addition to a few more details on SteamVR and a previously unannounced living room streaming box called Steam Link, the company confirmed that its 11-year-old graphics engine, Source, will finally receive an upgrade in the form of the Source 2 engine.
The Source 2 news, which came via press release, confirmed that the engine would be made available for free to all upstart game and graphics developers and that it would receive a Vulkan-compatible build (formerly known as Next Generation OpenGL). However, the news was otherwise incredibly light on details, meaning no licensing fee information, no release date, and no new or upcoming games tied to the engine.
The original version of Source has powered every Valve-developed game since 2004 Counter Strike: sourceand Valve has previously dodged questions about an updated engine by claiming that the engine had been iterated to adapt to newer computing and graphics solutions.
Valve has added a November release window to Steam Link, a $49.99 device that will "stream all your Steam content from any PC or Steam Machine on the same home network" to any TV or monitor at 60 frames per second in 1080p- resolution. The streaming box will launch alongside the upcoming Steam Controller, available separately, which will also retail for $49.99 in November. Steam Link was unveiled with photos and its own store page on the Steam Marketplace (update: the page, which contained some images and a short description, has since been removed), but the latest version of the Steam Controller has not yet been revealed.
Valve hinted that at least two Steam Machines will hit the GDC show floor this week, including one made by Falcon Northwest that has been advertised as strong enough to run the latest version of Unreal tournament with a resolution of 4K. The company also clarified that SteamVR will include a "room-scale, absolute" tracking sensor called Lighthouse and a "SteamVR controller."
We're not sure if that controller will be vastly different from the previously announced, Steam Machine-compatible Steam Controller, and Valve's press release about it was pretty vague: "The work on the Steam Controller gave us the foundation to build on, so now we have we see touch and motion as integrated parts of the PC gaming experience." We imagine we'll find out more about all of Valve's controller options very soon, as the GDC show floor will feature SteamVR demos from least ten companies, including Fireproof Studios (iPad game The room), Bossa studios (Operation Simulator), and even Google.