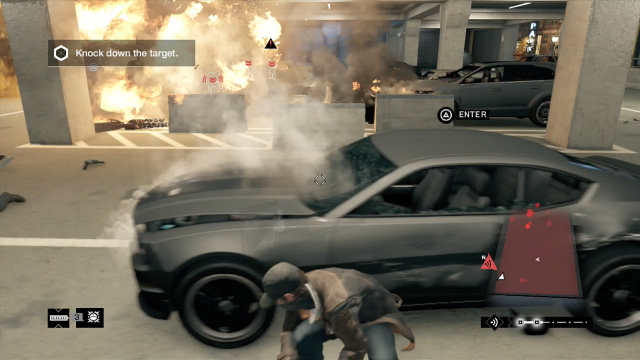 Ubisoft has acknowledged that it is experiencing issues with the authentication servers on its UPlay digital distribution service, preventing some players from playing the newly released hacker-themed open world title Watchdogs and other Ubisoft games on PC.
"We are experiencing issues with the authentication services," said Ubisoft in a tweet just after noon Eastern. "Players may experience long delays when trying to log into the game. More to come." Hours later, at 3 p.m. Eastern, Ubisoft followed. "We are still working on resolving our server authentication issues. Stay tuned."
The company also addressed the issue on its official support forums: "With the release of Watchdogs we see an exceptional increase in activity. Although we have taken many measures to limit the impact on our servers, they are not responding as quickly as usual. Rest assured, our team closely monitors our servers and takes all measures to ensure that our services remain up and running."
While some players reportedly have no issues using Ubisoft's service, the server issues seem to be affecting many PC players who have downloaded the game directly through UPlay or through Steam. Players who can't get into UPlay are also currently unable to play many other Ubisoft games that rely on the service to verify purchases. Console editions don't seem to have any issues, and it's unclear whether retail PC copies of Watchdogs be affected.
Ubisoft's UPlay system, which serves as a download service, digital rights management and social network for Ubisoft games, has earned a bad reputation among some gamers for exposing them to security risks, rendering older games unplayable and previously requiring a persistent internet connection had for offline play. This is just the latest complaint from many paying customers.
"I understand there are sometimes issues with new games, but now I have to worry that I won't be able to play another game that relies on uplay every time you release a bigger title. This is almost unacceptable. [sic]wrote one user on Ubisoft's forums. "I paid £40 for a game that I can't access due to the most crappy UI in the industry," one Steam user wrote.
Watchdogs was the most reserved game of the new console generation to date, according to GameStop, suggesting that Ubisoft could have anticipated much higher-than-normal demand for its authentication servers today.