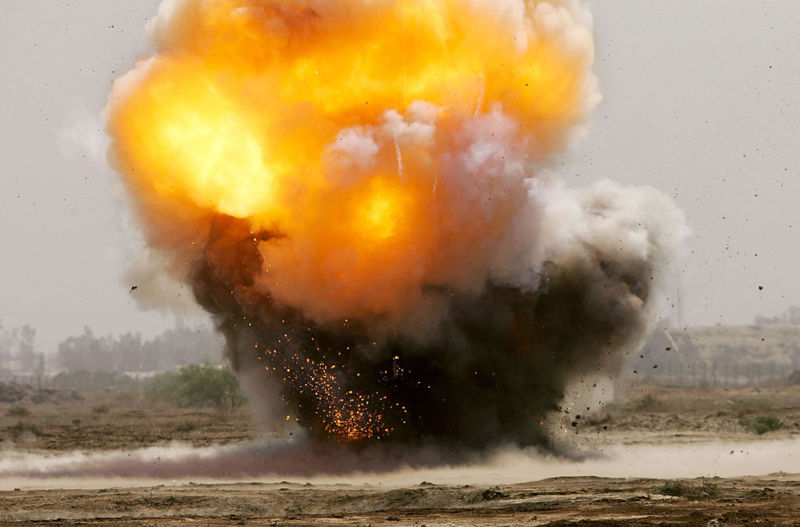 Updated, May 5: The government has released its draft plans to improve air quality in the UK. The draft is available for consultation until June 15, after which the final plan will be published on July 31.
On the face of it, with no mention of major tax changes or a scrapping scheme for diesel vehicles, the concept of air policy does indeed look like a controversial bomb that won't solve Britain's air pollution problems soon enough.
The draft plan contains the following proposed solutions: Start building clean air zones in the UK immediately; provide extra funding for hydrogen vehicles and associated infrastructure, and for more electric taxis; a study on road charges for trucks; and a new "real driving emissions" test schedule (as opposed to the current synthetic lab-based emissions system).
Original story (April 28)
The government must announce its "controversial" plans to tackle UK air pollution before the June 8 general election, a High Court judge has ruled. Justice Garnham said: "These steps are necessary to protect public health. The government's continued failure to comply with guidelines and regulations poses a significant threat to public health."
The Department of Environment, Food and Rural Affairs (DEFRA) had tried to use the upcoming elections as a smokescreen for its air pollution plans, as they would break the purdah – typically the period between an election announcement and the final results, where local and central governments must not make any new or controversial announcements that could affect the election.
However, the judge was dissatisfied and ruled that an imminent threat to public health was more important than purdah: "[Purdah] does not give ministers a defense of the principles of private and public law … It is not binding on the courts. It does not confer an immediate right to an extension of time to comply with a court order. It's not a trump card," he said, as reported by the Guardian.
The government's response to the UK's illegal air quality – believed to contribute to 40,000-50,000 premature deaths and a total cost of £27.5 billion a year – has been endless. In November 2016, after numerous delays and a legal challenge from environmental group ClientEarth, the High Court ordered Environment Secretary Andrea Leadsom to reveal the government's plans to reduce air pollution in the UK.
The government had until April 24 to announce those plans… but last Friday, three days before the deadline, the government asked for publication to be postponed until after the election. The new policy is ready to be published, government lawyer James Eadie told the court, but to do so now would be like "dropping a controversial bombshell" at the election.
The judge was unimpressed by the argument and ordered Leadsom to publish the government's draft air pollution plans by May 9 (local elections are May 4) and the final policy by July 31.
What the UK's new air quality policy might entail is anyone's guess. High levels of nitrogen oxides (NOx) and particulate matter (PM) in built-up areas, which are mainly produced by diesel vehicles, are likely to be the main targets. An earlier report, commissioned by the Labor Party, found that 59 percent of the British population (some 40 million people) live in areas where the amount of NOx pollution is illegal.
The cross-party committee on environment, food and rural affairs recommends that the government address this "public health emergency" "with urgency" by creating a number of clean air zones in the UK. These would function much like London's proposed ultra-low emission zone, with high daily charges for drivers of polluting vehicles.
However, the government is concerned about upsetting a large number of car, van and truck drivers with older diesel vehicles. Granted, it's a tough choice: keeping some voters happy versus preventing up to 130 premature deaths a day from air pollution, plus the billions in associated healthcare costs and growing evidence that air pollution harms children's health and intelligence.
Frame image by John Moore/Getty Images