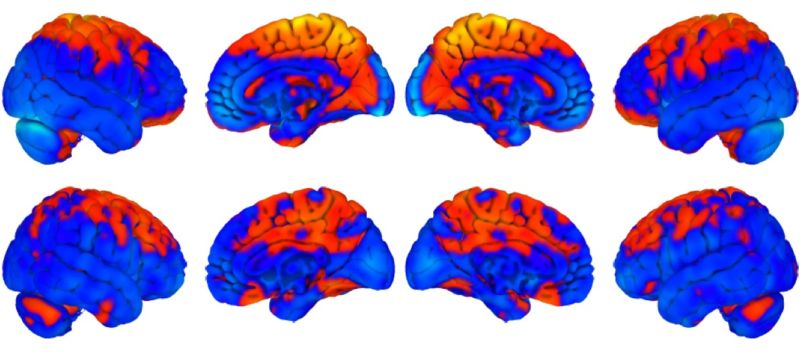 When it comes to human health and spaceflight, there are many concerns as NASA turns its attention to deep space. Among the more well-known problems are the loss of muscle and bone mass due to the lack of gravity. But more recently, scientists have become increasingly concerned about astronauts returning to Earth with blurred vision, flattened eyeballs and inflamed optic nerves after long-duration missions.
The vision problems appear to be caused by changes in cerebrospinal fluid, a clear fluid that helps protect the brain from pressure changes during body movements. Now scientists are investigating what other kinds of health problems could be caused by a redistribution of this spinal fluid, and this has led to studying the changes in brain size during spaceflight.
A new study Nature microgravity provides some of the first data on the changes in brain structure during spaceflight. Led by University of Michigan researcher Rachael Seidler, the study assessed MRI scans of 27 astronauts, 13 of whom flew space shuttle missions and 14 who had flown aboard the International Space Station for about six months. The data comes from the NASA Lifetime Surveillance of Astronaut Health.
In their analysis, the scientists found "extensive" decreases in some gray matter regions, including the coverage of the temporal and frontal poles and around the orbits. The effect was more pronounced for astronauts who had spent more time in space, and it's likely that these changes were caused in part by shifting cerebrospinal fluid. The study also found an increase in gray matter volume for brain regions that control leg movements. It's possible these brain regions grew as the brain "worked" to learn how to move in microgravity.
These findings are preliminary and come from a relatively small sample size, as is often the case with astronaut studies. But there's enough data here for some basic conclusions. First of all, the brain clearly maintains its plasticity in space, learning and adapting to new motor skills in microgravity. Second, the brain response in space is similar to that of patients observed in a long-term bed rest study designed to mimic microgravity, in which volunteers spent up to three months in a downward-tilted position.
List image by University of Michigan