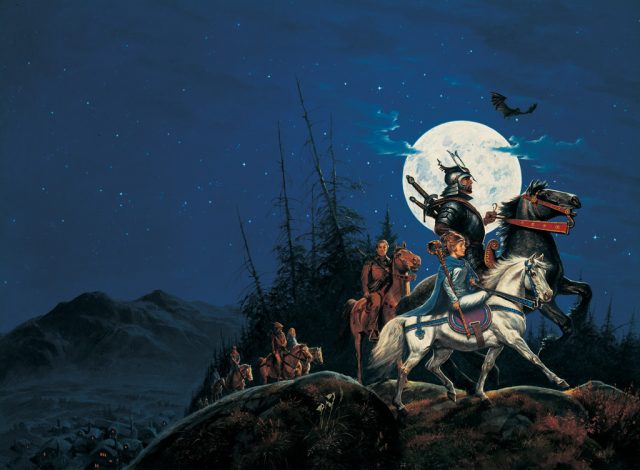 After a rough false start, it resembles Robert Jordan's fantasy epic The wheel of time is still on TV. The news was brought to the series' Google+ page by Jordan's widow, Harriet McDougal, who owns the copyrights to the novels and has run the franchise since Jordan's death in 2007.
We have few details on the project at this point, beyond assurances that a "major studio" will have more to share soon:
I wanted to share exciting news with you about The wheel of time. Legal issues have been resolved. The wheel of time will be a cutting-edge TV series! I couldn't be happier. Look out for the official announcement coming soon from a major studio—Harriet
Option The wheel of time makes sense, given the hunger for TV adaptations of dense, sprawling fantasy series. HBOs Game of Thrones and Starz's Foreigner have both been successful, and Wheel of Time is a firmly established property that has the added benefit of actually being a completed story already.
The most important Wheel of Time story spans 14 books, although it was originally planned as a series of 6 and then 12 books. Jordan lived to complete the first 11 novels, and McDougal chose Brandon Sanderson to finish the series based on Jordan's notes and completed pages. Red Eagle Entertainment produced and aired a clumsy "pilot" of a potential TV series airing on FXX with little fanfare in early 2015, but quickly drew the ire of McDougal. Whether the ill-conceived pilot episode will have anything to do with the finished series is anyone's guess.