Welcome to Ars Cardboard, our weekend overview of table games! Check out our full board game coverage here and let us know what you think.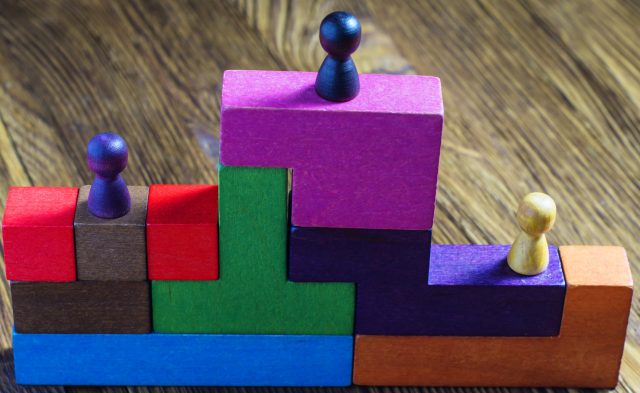 While the global board game community has numerous awards, perhaps the most important is still the "Spiel des Jahres" (Game of the Year) award, awarded by German-speaking game critics from Germany, Switzerland and Austria. Previous winners have included everything from Katan until Qwirkleand winning brings solid sales and (very occasionally) fame and fortune.
Nominees aren't necessarily everyone's favorite games from the past year. But as far as the influential German board game company goes, these are the best of the best when it comes to games that everyone can enjoy. We've decided to put all six nominees to the test by rounding up some previous coverage, adding some new reviews and putting it all together into a massive one-stop shop for all things SdJ.
This year, the nominees for the "Spiel des Jahres" grand prize, which focuses on family-friendly games, are Imhotep, Karubaand Codenames. Compete for first place in the "Kennerspiel" category, which tackles slightly more complex games that are still accessible to a wide audience, are pandemic legacy, TIME Storiesand Isle of Skye. If the prizes were awarded on popularity alone, Codenames and pandemic legacy would be shoo-ins.
But you never know which way the Spiel des Jahres jury will go; we'll just have to wait and see when the winners are announced on July 18. (The winner of the children's "Kinderspiel" category had already been announced; the prize went to the children's version of the worker placement classic Stone Age. Lion and Mmm! were the other finalists.)
If you want to dig deeper than the three finalists for each award, the judges have also released lists of additional "recommended" games for the Spiel des Jahres and the Kennerspiel. The Kennerspiel list in particular is full of games we love, including the Viking smash-'em-up Seething angerwhich we reviewed earlier this year.
Note that all but one of the games came out in 2015; to be eligible for the prize, a game must have been released in Germany within the last 12 months. Also, many of these games are currently hot commodities and therefore scarce at many online retailers. For out-of-stock games (and games in general), it's best to visit your local game store.