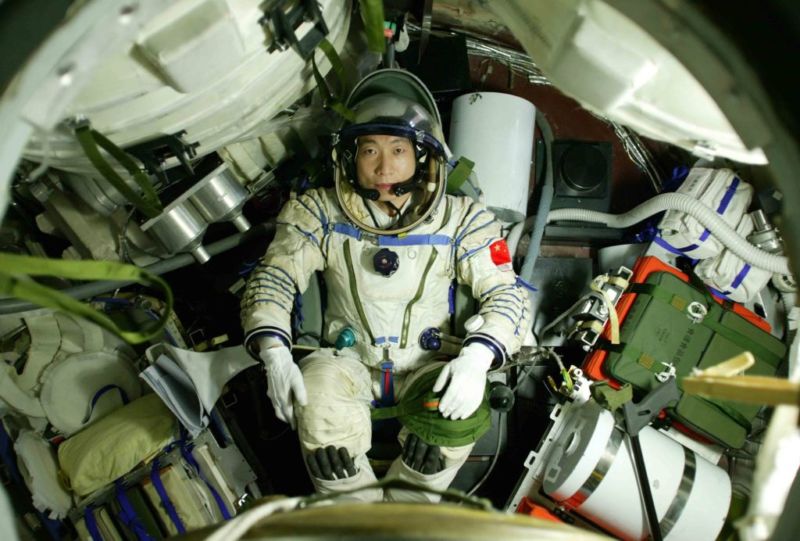 Later this year, China will celebrate the 15th anniversary of its first manned space flight. On October 15, 2003, Yang Liwei launched into space on a Long March 2F rocket. After completing 14 orbits around the Earth, Liwei returned to the planet when China received congratulations from countries around the world. It had succeeded where only the United States and Russia had done before.
At the time, the secretive Chinese government released few technical details about the spaceflight. But apparently there were serious problems, especially during the launch of the rocket. In a new interview with Xinhuathe official Chinese news media, Yang revealed that he experienced extreme tremors between 30 and 40 km above the ground.
"I thought I was going to die," Yang said. At that moment, sitting in the seat of his cramped Shenzhou spacecraft, he remembered telling himself, "Wait a minute! Wait a minute."
The low, booming vibrations lasted for 26 seconds before the rocket finally came to rest. The rest of the flight was more nominal.
Although the Xinhua article doesn't say so explicitly, this vibration seems to be a manifestation of "pogo", a metaphor used because the action of the rocket is like vibrating a pogo stick. This is caused when a rocket's engines create thrust at slightly different levels, creating differences in acceleration across the rocket and introducing variations in the flow of propellants.
NASA experienced this problem most acutely during the launch of Apollo 6, the second unmanned test flight of the Saturn V rocket. For about 30 seconds during launch, the rocket shook violently, damaging some of the upper stage motors. After this flight, NASA took steps to dampen these vibrations and was confident enough in these efforts to put humans on the next Saturn V rocket launch, and indeed send them around the moon in the historic Apollo 8 mission. .