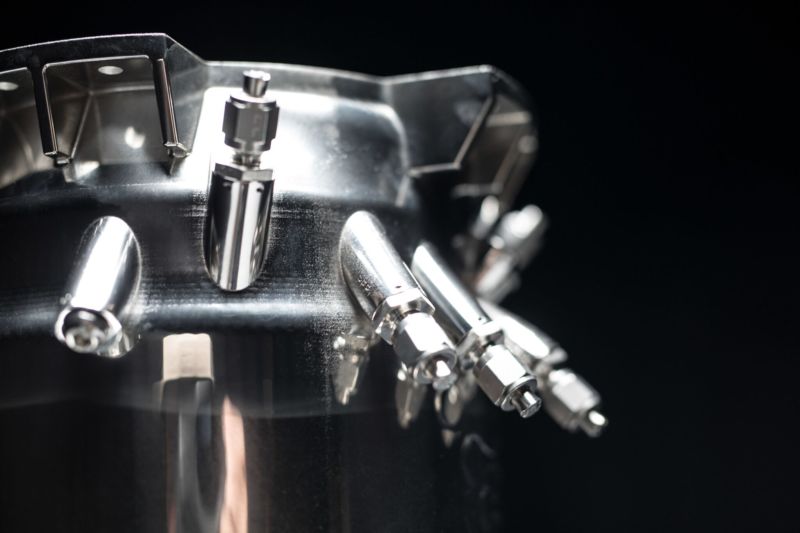 Relativity Space not only wants to 3D print its rocket engines, but also almost the entire booster itself. And now it has raised a significant amount for a company with only 17 employees. On Tuesday, Relativity Space announced an additional $35 million funding round to bring its Terran rocket to market.
The funds were raised as part of "Series B" funding, a second round of venture capital fundraising in which investors pay a higher price for shares than original investors. The latest investment round was led by: Playground Global, and it included recurring participation from Social Capital, Y Combinator and Dallas Mavericks owner Mark Cuban.
According to Relativity, the new funding will enable the company to accelerate its efforts to attract launch contracts for future constellations of satellites. The company's co-founder, Tim Ellis, has already said Relativity has secured more than $1 billion in commitments for future orders, provided it can become operational on a reasonable schedule.
Along with the announcement of the new round of funding, Relativity has released a new video (below) showing production and a recent test firing of the Aeon 1 engine. To test many engines for future flights, the company has signed a new 20-year deal with NASA for an exclusive lease of the 25-acre E4 test complex at the Stennis Space Center in southern Mississippi. Full testing of a flyweight engine should take place before the end of 2018.
Other companies have used 3D printing technology to manufacture components, or most of their rocket engines, such as Rocket Lab's Rutherford engine or Stofiel Aerospace and its Hermes solid-fuel rocket. However, Relativity Space is the first company to attempt to 3D print nearly all of its launchers, from engines to the cockpit.
For the Terran rocket, Relativity plans to integrate nine Aeon engines in the first stage with a single-engine top stage. The Terran booster will hit what the company says is a sweet spot between smaller rockets under development by Rocket Lab (and others) and the much larger Falcon 9 built by SpaceX. It has a planned capacity to deliver 1,250 kg to low Earth orbit and a cost of $10 million per launch. Ellis said a test flight is currently scheduled for late 2020, with commercial launches from 2021.