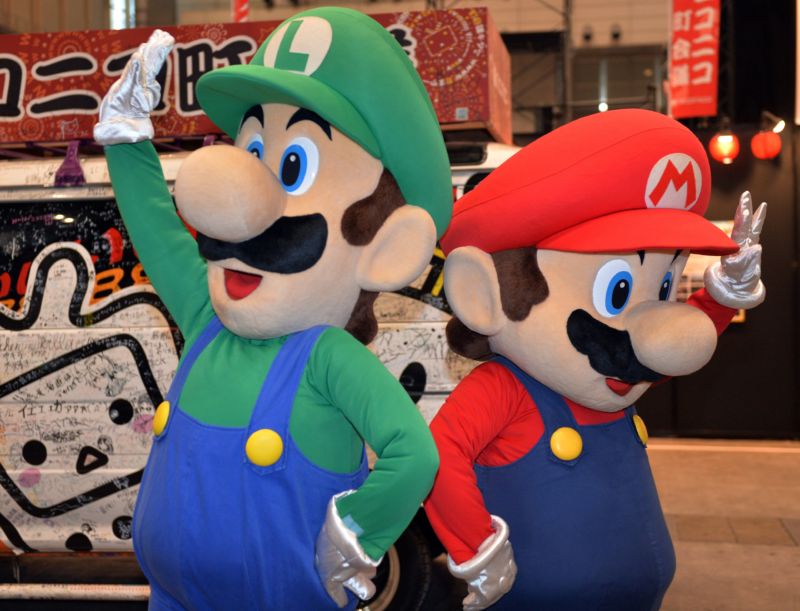 Nintendo's Super Mario Run, the plumber's first official outing on mobile, has been downloaded more than 78 million times. Of those 78 million, 40 million were in the game's first four days making it to the iOS App Store, while five percent (about four million people) paid the £8/$10 one-time fee to unlock the full version.
Super Mario RunNintendo's success has transformed Nintendo's mobile/IP licensing business, with revenue of 10.6 billion (£75 million, $93 million) for the nine-month period ended 31 December 2016, compared to ¥4, 4 billion (£30 million, $38 million) in 2015, according to the latest financial report. Super Mario Run has since fallen off the App Store charts, but should be released on Android in March.
Despite Nintendo's promising start in mobile, Nintendo President Tatsumi Kimishima told reporters that: Super Mario Run's conversion rate (that is, the number of players who chose to pay for the full version) fell below the company's double digits. There are high hopes for the next mobile game, Fire Emblem Heroesto be released on February 2 for Android and iOS Animal Crossing mobile game has now been pushed back to "next fiscal year", which could not be until March 2018.
As for the rest of the company, Nintendo reported profits of 64.7 billion (£456 million, $569 million) on sales of ¥174.3 billion (£1.2 billion, $1.5 billion) for the quarter ended December 31. Operating profit reached ¥32.3 billion yen (£227 million, $284 million). Earnings were largely driven by the success of Pokemon Sun and pokemon moon for the 3DS, which have achieved combined sales of 14.69 million since its launch in November. Super Mario Maker for 3DS, more than a million units have also been sold since launch.
"Pokemon did exceptionally well," Kimishima told reporters. "But we're also trying to sell more of other titles, but we haven't been able to."
Both games helped boost hardware sales for the 3DS, which reached 6.45 million units for the nine-month period ended December 31, up 10 percent year-over-year. Sales of 3DS software also rose during the same period, rising 20 percent year-over-year to 46.78 million units. Unsurprisingly, the Wii U continued to decline, with hardware sales of 760,000 units (down 75 percent from a year earlier) and software sales of 12.48 million units (down 45 percent from a year earlier).
While its quarterly results largely beat analyst expectations, Nintendo cut its operating profit forecast to ¥20 billion (£141 million, $175 million) from ¥30 billion yen (£211 million, $263 million), which it blamed on bad software downloads for its consoles. Expected investment income and a weaker yen allowed Nintendo to nearly double its projected net profit to ¥90 billion (£634 million, $790 million).
Nintendo is hopeful that its next device – the hybrid Nintendo Switch with handheld console – will boost profits. Nintendo expects to sell two million units by the end of March, with the device said to be profitable from day one. Feedback on the Switch has been mixed, with many praising the hardware design but complaining about the launch setup and the whole concept of a hybrid console. Questions also remain about the future of the 3DS, though Nintendo has promised it won't be replaced in the near future.
"You can see that customers have huge expectations based on how Switch reservations are doing," Kimishima said. "We want to increase production as much as possible."
List image by YOSHIKAZU TSUNO/AFP/Getty Images