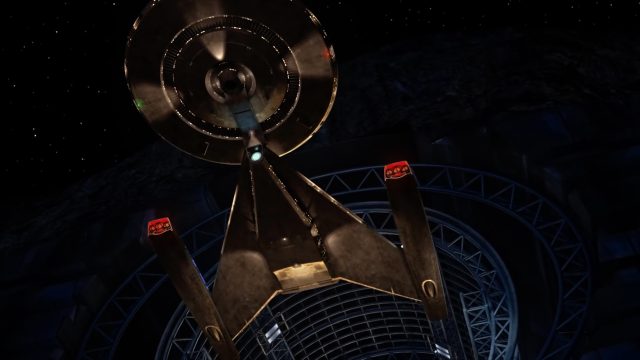 If you've been waiting patiently for CBS to release its new one Star Trek series, prepare to keep waiting. According to The Hollywood Reporter, Star Trek: Discovery has been postponed indefinitely, while CBS is giving the "ambitious project" more time to brood.
"We've said from the start that it's more important to do this right than to do it quickly," CBS said in a statement. "There's also added flexibility in presenting on CBS All Access, which isn't required for season premieres or launch windows."
The News reporter also says that James Frain (Black orphan, Gotham, Tron Legacyand more) has been cast as Spock's father, Sarek, and that the series will begin production "next week."
The announcement is the latest sign of trouble for the latest iteration of Star Trek. Showrunner Bryan Fuller left the project in October 2016 because he was too busy with his other commitments, leaving the show in the hands of Gretchen Berg and Aaron Harberts (both of whom worked with Fuller on push daisies late 2000s). At the same time, Discovery was delayed from its original debut in January 2017 to May 2017. CBS's decision to run the show exclusively on its $5.99-per-month All Access streaming service, rather than on live TV or on a mainstream service like Hulu, has also sparked controversy.
Discoverythe first trek TV series since Company was canceled in 2005, is set in the Original series a decade before Kirk, Spock and McCoy's five-year mission. It will take place in the so-called "Prime" timeline of Terms of Service, The next generation, Deep Space Nineand Voyagerand not the new "Kelvin" timeline established by the film's 2009 reboot. It will be the first trek series since DS9's early seasons to not focus on the captain as the main character, and the first since Voyager with a female lead.