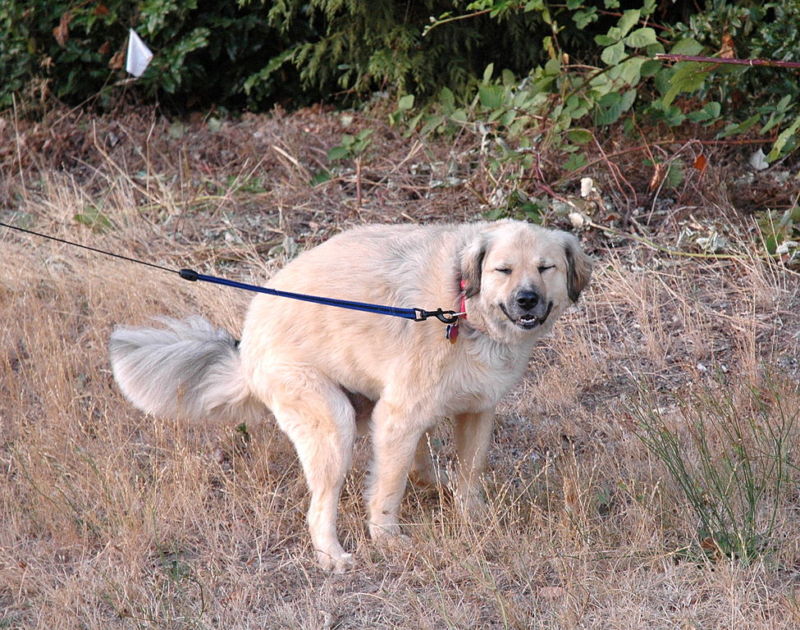 In 2015, mechanical engineers at the Georgia Institute of Technology calculated that all mammals take about the same amount of time to empty their bladder: about 21 seconds to urinate. The find won them an Ig Nobel Prize – a parody of Nobel Prizes for comical but interesting research.
Looking for more tidbits about the toilet — or perhaps another Ig Nobel — the researchers have now squeezed out a mathematical model of the hydrodynamics of defecation. And they've estimated that all mammals, large or small, empty their bowels in 12 seconds, plus or minus seven seconds. Their findings were published this week in the aptly titled journal Soft matter.
To come up with a universal deuce-dropping time, the researchers turned to YouTube, a dog park, and Zoo Atlanta. There they filmed elephants, giant pandas and warthogs producing bum brownies. In all, they collected 23 clips of poop from 11 species of animals, including cats, a mountain gorilla, lions, a black bear, zebras, a hippopotamus, and white rhinoceroses, among the others mentioned. It's unclear if more data would change their estimate of a universal time. They also eliminated power poopers from the study, such as rabbits, rodents and ruminants, which can eat up a bundle of turd pellets in a short amount of time.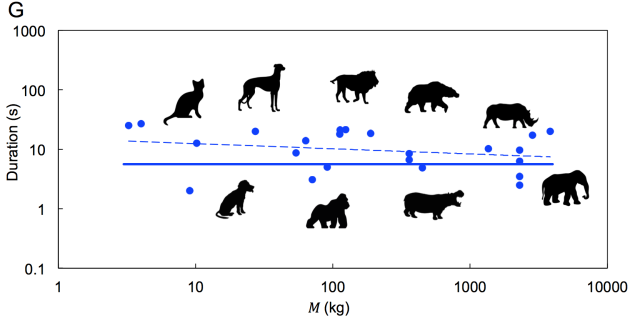 To come up with a model that explained the evacuation times of the animals they studied, the researchers collected fecal samples from 34 species at the zoo and other facilities. They dug into stool size and composition, intestinal mucosa, and rectal pressure. They also answered the question "will it float?" Bears, tigers and lions tend to push out sinkers, the researchers found.
They found clear similarities between the species. Animals tended to produce two pieces of poop at a time. Each piece was approximately the length of the animal's rectum. This suggests that the colon stores a rectal-sized turd prior to evacuation. And that the turd was about five times the diameter of an animal's rectum.
Based on data from rectal balloon inflation experiments, the researchers estimate that animals use low pressure to defecate. This suggests that pooping is more like shoving preformed turd cylinders into a well-greased chute rather than squeezing amorphous toothpaste from a tube.
The factor that keeps defecation times fast and relatively similar across species is the mucus, the researchers suggest. This useful substance lubricates the intestine. And the biggest animals, with more doo-doo to dump, have the thickest slime layers.
With all the data, the researchers put together a mathematical model to calculate evacuation times. It's kind of crappy: The model estimated the universal pooping time to be 5.6 seconds, not 12. But it held steady for animals of different sizes.
Patricia Yang, lead author of the study, speculated New scientist that the reason animals evolved equally fast defecation times was to avoid lingering on a smelly deuce that might attract predators.
Soft matter2017. DOI: 10.1039/C6SM02795D (About DOIs).