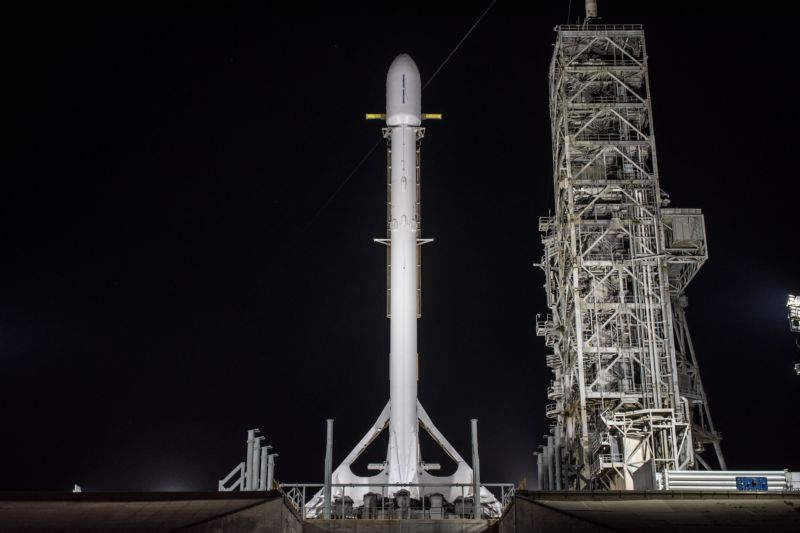 14:30 ET Tuesday update: Zuma's launch attempt has been pushed back 24 hours to Friday night.
Original mail: Fresh off a year with a record 18 orbital launches, SpaceX is set to attempt its first mission of the new year on Thursday. Less than two weeks since the last flight, the company returns to Space Launch Complex-40 at Cape Canaveral Air Force Station in Florida to launch the secret "Zuma" mission for the US government.
Originally scheduled for November, an undisclosed problem with the Falcon 9 rocket's fairing caused SpaceX to delay the launch for several weeks, eventually pushing the date forward to January 4. The fairing is the cap on the top of the rocket that protects the payload during the dynamic launch environment; it is then jettisoned once the spacecraft climbs above Earth's atmosphere.
All that is publicly known about the Zuma payload is that it was manufactured for the US government by Northrop Grumman and was en route to low Earth orbit. A source told Ars that SpaceX is launching the payload for the National Reconnaissance Office, but the NRO has denied that Zuma is the satellite. (But really, would you expect anything less from the spy satellite agency?)
Whatever the payload, weather conditions appear to be good for Thursday's launch attempt. The rocket's launch window opens at 8 p.m. ET and closes at 10 p.m. ET, and forecasters predict a 90 percent chance of "go" conditions at the Cape. The first phase will then attempt a land landing along the Florida coast.
Success Thursday will pave the way for SpaceX's next launch from Florida, the highly anticipated test flight of the Falcon Heavy booster. The rocket was rolled to the launch pad for testing in late December, and critical static ignition of its 27 engines should occur within a week or two. While no launch date has been set, it will likely be in late January or early February.