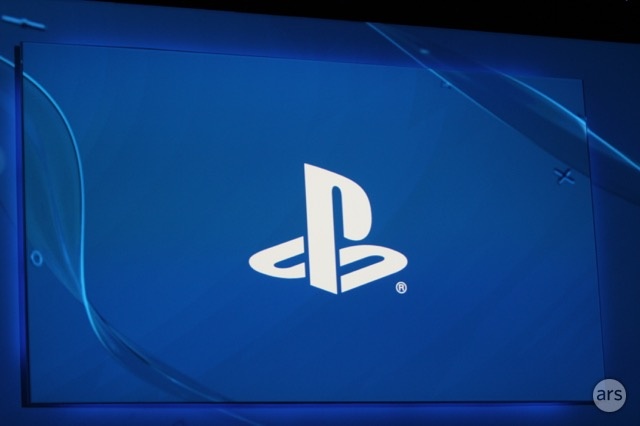 At the end of what feels like a never-ending day of pre-show E3 press conferences, Sony showed off a full ninety minutes of its wares to an audience that seemed a bit more boisterous than those attending the day's previous press conferences – maybe it was well the alcohol.
Sony kicked off with a gameplay video from The last guard, which creator Shuhei Yoshida was particularly excited to introduce; this went straight into yet another post-apocalyptic adventure called Horizon: zero dawn (which Ars culture writer Sam Machkovech judged to be "HELLA BALLER" in all caps).
The crazy skipping through genres continued, as we then got a cinematic trailer for a new one assassin title – featuring a PS4-exclusive beta and PS4-exclusive assassination missions – followed by Street Fighter 5, that's exclusive to PS4. In fact, "PS4 exclusive" was a running theme throughout this event.
Space exploration / shooter Nobody's Heaven was next – another PS4 exclusive, though it will eventually be available on other systems. Creator Sean Murray played the game for several minutes, showing the galaxy's depth and breadth, before shrinking to a new and undiscovered planet, landing and blasting the native flora and fauna (because war… war never changes). We get our own view Nobody's Heaven tomorrow, so we'll see more of the game then.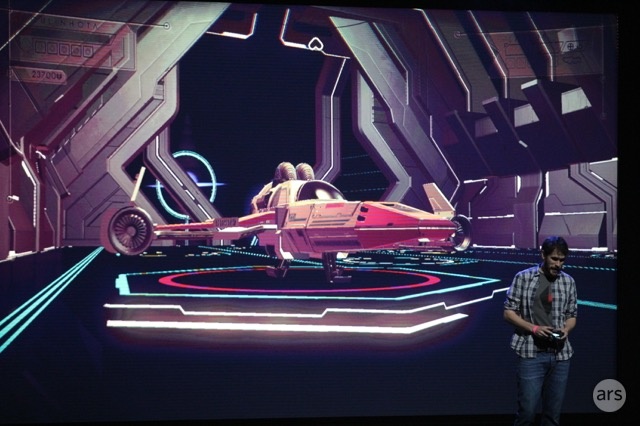 Next came a strange title from Media called Molecule To dream, it was part animation studio, part nightmare factory. The game seemed to allow players to create "dreams," which were connected to each other in a "dream world," meaning players could see and change each other's dreams, as well as create their own.
We got a very quick, very confused look at it Fire watch ("an intense mystery set in the Wyoming wilderness"), and then we listened a lot to Sony's Adam Boyes telling us about the next Destination addition called The taken king. It arrives on September 15 and, as with most of the other games featured here, there's exclusive PS4 content.
Following The taken king used to be Assassin's Creed 497: Kill some dudes. Haha, that's an E3 joke! But there really was one more Assassin's Creed, titled this time Assassin's Creed: Syndicate. Narrated by what Ars UK hardware/game editor Mark Walton called "the worst British accent I've ever heard," the game is set in London and players can be a guy who kills people or a girl who kills people. I'm pretty sure you wear a hood too. Oh, and there are PS4 exclusive missions.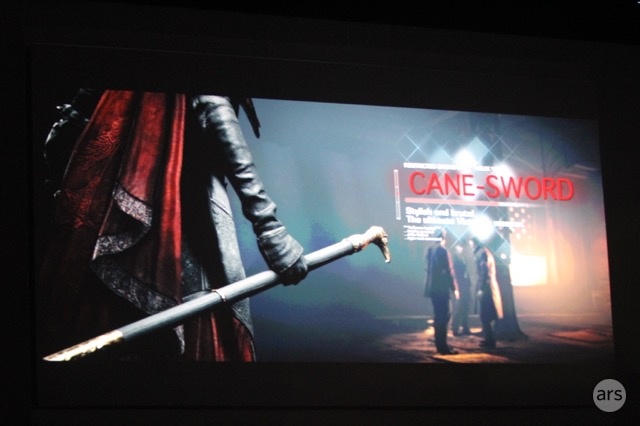 The next were two Final fantasy announcements. The first was for World of Final Fantasy, featuring short super-chibi characters that appear to have been designed for the express purpose of selling figurines. Then the scene changed and, through a series of slow burns and pans and moody narration, we were shown a familiar city and a familiar spiky blonde hero with an absurdly oversized sword. Final Fantasy VII is getting a remake – something that really made the audience jump and cheer. Both World of Final Fantasy and Final Fantasy VII are exclusive to PS4.
Of course, that was nothing compared to the madness that followed: none other than Yu Suzuki himself took the stage and told the audience that he was seeking funding for his Kickstarter to launch a third Shenmue game.
The audience exploded. There were real tears. The Kickstarter website gave up and started throwing Varnish cache errors instead of displaying pages. It's been about 90 minutes and the Shenmue III campaign is already at about 50 percent of the $2 million goal. (They haven't said it, but we're pretty sure the game will be a PS4 exclusive.)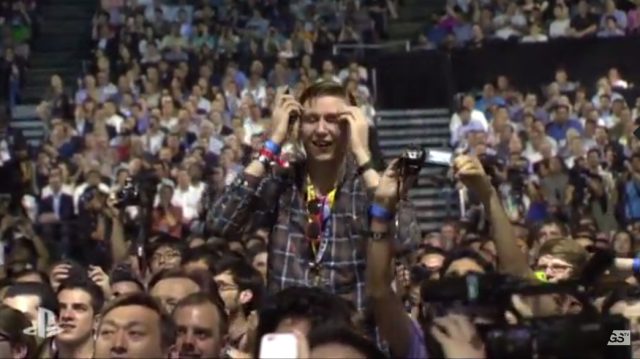 After the introspective interlude of the Shenmue footage, we were then shown The Joker's corpse on fire in a crematorium, followed by some violent shooting and choking and stabbing footage of Batman: Arkham Knight (with PS4 exclusive missions).
A short Project Morpheus VR update followed, after which the public could check out the latest Duty game, which was very loud and lots of guys running around shouting and shooting. Also, PS4 owners are now getting map packs first – we're not sure if this is a matter of Microsoft not being willing to pay enough, or Sony being willing to pay Lake.
There were a few Star Wars announcements – a Disney Infinity kid style game and some gameplay footage from Star Wars Battlefront– and then the presentation concluded with a look at Uncharted 4: The end of a thief. We actually had to watch it twice, as the presentation froze and had to be restarted, but hey, at least we got confirmation that it was running live! The demo footage showed Nathan Drake doing the things he does best: crack, shoot, drive, shoot, crack, shoot, drive, shoot, shoot, crack and shoot. However, no release date was announced.
The presentation then ended and with that, our first day of E3 2015 came to an end. We're all exhausted here, but we'll be up fresh and early to bring you gameplay impressions and interviews from the show floor when E3 actually starts tomorrow.