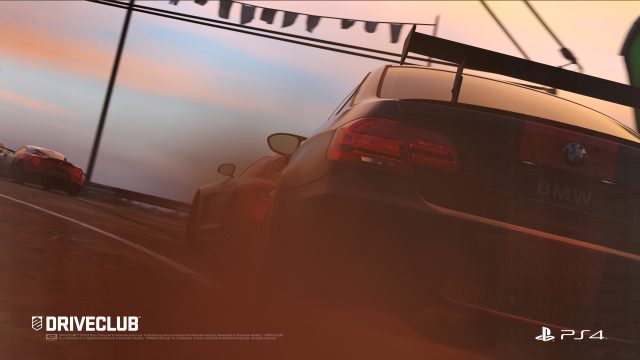 Another day, another online game launching with widespread server issues. This time it's the PlayStation 4s Drive Clubwhose servers apparently cause so much trouble for customers on launch day that Sony and developer Evolution Studios have indefinitely postponed a planned "PlayStation Plus" edition that would have given limited access to millions more.
"We are currently seeing a lot of activity and new social behaviors, but unfortunately this is pushing the servers to their limits," Paul Rustchynsky, director of Evolution Studios, wrote in a Facebook post Wednesday morning. "To help everyone Drive Club players who already own the game, we are temporarily holding back the PS Plus edition and the My DriveClub app to ease the load and traffic to the servers. This should give players a better chance to connect to the game servers and once the servers are up and running we'll be sure to let you know when the PS Plus Edition and My DriveClub app will be available to download."
While Drive Club does have a limited single player mode, operating servers is necessary to join clubs with other players and take part in the online challenges and time trials that make up the bulk of the game. The PS Plus edition, which would be released alongside the full game, gives PlayStation Plus subscribers free access to 11 tracks and a limited selection of cars.
Evolution first acknowledged the server issues Tuesday afternoon, following the game's North American launch that morning. "However, we are aware that many players are receiving an error message stating 'there is an error with your internet connection' and we are investigating what appears to be a broader server issue behind this issue," the note reads in part. Sony also posted on its online support page, "We are aware of issues players are experiencing with some of our titles on the PlayStation Network. Technicians are working to resolve these issues as soon as possible."
There are nearly 800 mostly negative comments to this morning's Facebook update about the situation, and the developers have also responded to some angry tweets about the situation on the game's Twitter page. A complaint thread on the official PlayStation forums is approaching 100 posts at the time of writing. "I've been waiting a year for this game so I would think this issue was foreseen," writes one forum visitor.
Originally planned as a PS4 launch title, Drive Club was delayed nearly a year to give the development team time to deliver a "truly innovative, socially connected racing game," as Shuhei Yoshida, president of Sony Computer Entertainment Worldwide, said at the time.