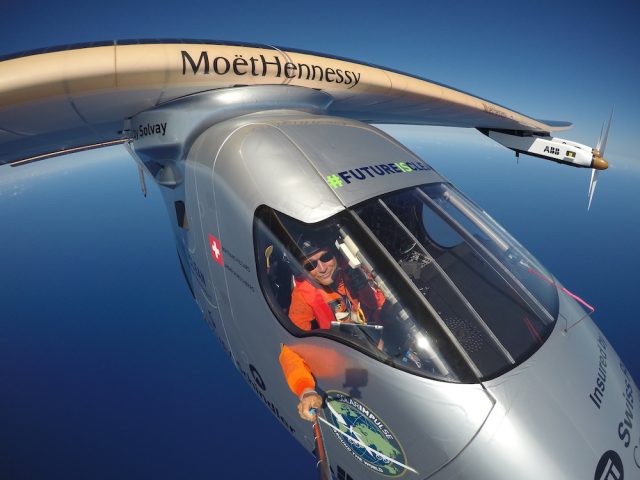 Last night, after more than 60 hours in the air and months of work on the ground, Solar Impulse completed the crossing of the Pacific Ocean. Landing at Moffett Field completed the most challenging part of its around-the-world journey, one punctuated by a long layover in Hawaii that allowed the team to troubleshoot the craft's batteries.
Solar Impulse is attempting to complete the first fuelless trip around the Earth. It started the journey last year, with pilots Bertrand Piccard and André Borschberg completing stages that took the craft to Japan and then across the Pacific to Hawaii. Progress has been slow, however, as the delicate aircraft has some very specific weather and wind requirements to take off and land safely. It also needs to complete the Northern Hemisphere summer journey, otherwise the onboard battery capacity would be insufficient to keep it flying through the longer winter night.
Once in Hawaii, however, the team identified problems with overheating batteries that required a major overhaul. This puts the completion of his journey on hold for the year. With the work completed and the longest day of the year about two months away, the team was ready to resume its journey.
The next leg of the journey will take it to the center of the US (destination city has yet to be announced) before Solar Impulse continues to New York City and then Europe.