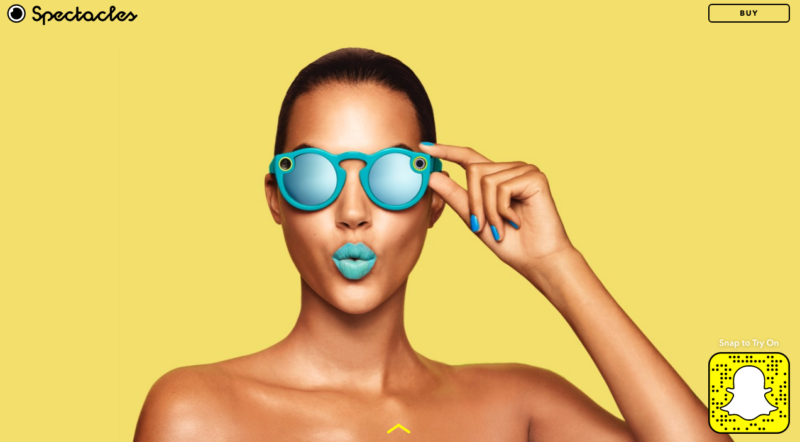 Snapchat's video and photo-capturing glasses are free of their vending machine-like limitations: Snapchat's parent company Snap Inc. launched a website where you can buy Spectacles online for $129. Previously, you could only find Snapchat Spectacles at strategically placed vending machines called Snapbots in certain cities. Now anyone in the US can order them and have them delivered to their home.
Snap debuted the Google Glass-esque frames about six months ago as a funky way to record events in real time on Snapchat without having to grab your phone. When you're on your face and turned on, Spectacles records 10-second videos or snaps photos and sends them straight to your connected Snapchat account. From there, you can share that content through your Story on Snapchat or with select friends. Glasses are available in teal, coral and black, and they come with a charging case and cable. You can also purchase those accessories for $50 and $10, respectively. The website states that customers can expect to receive their Spectacles within two to four weeks.
According to a TechCrunch report, Snapbots are taking a "nap," meaning the company won't be putting any new Spectacle vending machines in cities for now, but the devices are likely to return in the future.
Making Spectacles available to everyone in the US seems to be a step the company eventually had to make. Snap filed for an IPO a few weeks ago and now it needs to prove that it can make money as a company rather than just making memories more shareable via social media. In its IPO filing, Snap admitted that the launch of Spectacles didn't bring much revenue to the company initially, and that the total costs related to Spectacles will likely be more than the revenue it makes from the product. Now that the device is available to everyone, we'll soon get a better idea of ​​how many people are willing to buy Spectacles.