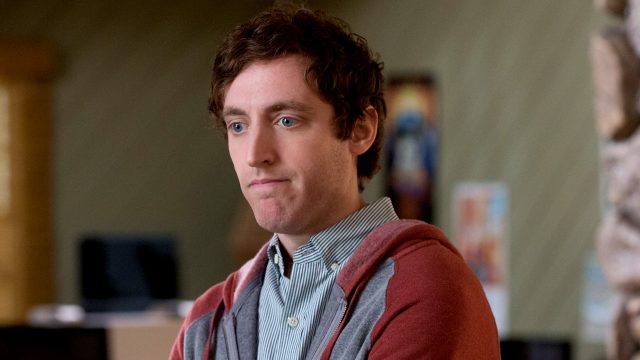 AUSTIN, Texas—During HBO's first season Silicon ValleyThe megalomaniacal CEO of the search giant Hooli offers protagonist Richard Hendricks (Thomas Middleditch) $10 million for his still-up and coming startup, Pied Piper.
The initial script called for a much larger offer, but show creator Mike Judge felt that was excessive.
Judge said, "That's too much. No one's going to believe it's $100 million," Middleditch said at a South By Southwest panel on Saturday with Judge, writer and producer Alec Berg, and several of the show's stars. "So we turned it down to $10 million, and then during the first season the news came out that Snapchat had turned down that five or six billion offer, so egg on our faces I guess." (Facebook's offer was actually $3 billion.)
"Yeah, the tech world was getting crazier over the time the show came out," Judge agreed. "T.J. Miller [who plays Pied Piper co-owner Erlich] had a line about someone owning 10 percent of Grindr, and then we realized if we had a character who owned even a little bit of that, he'd be insanely rich.
"I like how old money Rockefellers used to be," said Middleditch. "100 years from now, there will be a Little Lord Fauntleroy saying, 'Yes, my money belongs to Grindr. We had to toil and sweat to find out who DTF was in a 100-mile radius! You kids have it so easy!' "
At the jam-packed SXSW event, Judge and the actors reflected on how their fictional portrayal of technology's most famous region overlapped — or didn't — with the real thing. In addition to Judge, Berg, and Middleditch, the panel consisted of Josh Brener (Big Head), Martin Starr (programmer and Satanist Bertram Gilfoyle), and Zach Woods (Jared).
"We would ask VCs what kind of interesting challenges the Pied Piper guys would have had, and they told us that everyone in the Valley would immediately give these guys $10 million," Judge said. "Probably more."
The show had a lot of techies, many of them wealthy C-suite types, willing to offer advice. Some of them reflected the Valley ethic in a way the show mocked.
"We had one guy on set and he had a long website about how he helped humanity prosper," Berg said. "It turned out that he had made some sort of to-do list."
The fact that there's a ridiculous amount of money being thrown into real Silicon Valley right now actually makes it hard to create plot twists and obstacles that keep the show interesting, but also realistic. The tech industry is at a point in history where a startup in Pied Piper's position would be showered with wealth and coddled in a positive way – but that's not what makes great television.
"That's the challenge of writing the show," Berg said. "We think of them as the bad news bears. They're constantly outsiders, trying to crack the machine and win. Once these guys have money and success, I think the show ends. So the interesting thing is, how many ways can we help these guys tripping, without infuriating the audience? And then it's like Lucy taking Charlie Brown's soccer ball. In other words, a pretty tired joke.
"The humorless capital of the world"
There's a problem behind the show's success — and it's the same one facing the real Silicon Valley. The show is predominantly white and male, especially in the first season where the only "diversity" comes from a South Asian programmer and a female VC.
Berg said they are not shying away from the issue at all. They simply reflect the valley as they see it.
"We did some audience shots at Disrupt," the real-life TechCrunch conference in which the fictional Pied Piper attends, he said. "I have a tech friend who called me and she said, 'Those crowd shots are absurd, you didn't put women in them at all.' I had to tell her – those were real shots. The world we depict sucks. Do we have a responsibility to balance the genders on our show when this is the world we depict?"
When an audience member asked about the diversity of the show's writing room, Berg took a different tack.
"I think we've done a pretty good job of hiring female writers and writers of color," he said. "Fifty percent of the outside writers we hire are women. We're not there yet, but I swear, we're trying."
The conversation revealed that the writers and actors making fun of Silicon Valley aren't exactly in love with the region.
Judge was asked by an audience member if he had ever visited incubators or bars in Palo Alto to do research for the show.
"Yeah, that's where I realized it was 87 percent dudes," he said. "I spent a lot of time there. It's kind of the humorless capital of the world. I watched the Naked Gun there and I was the only one who laughed. But I shouldn't get into it. There are very intelligent people there ."
"If you're a fan of Birkenstocks and socks, and a nice fleece sweater, you'll fit right in," said Middleditch.