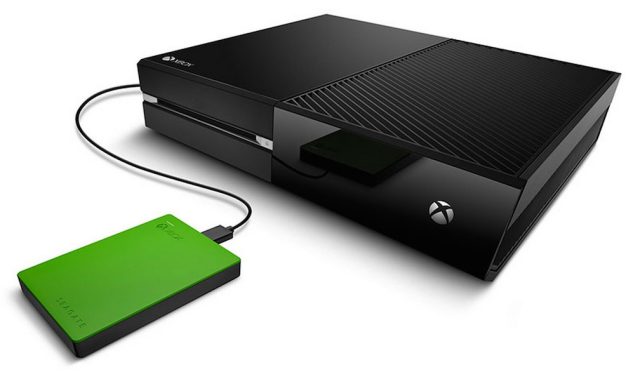 COLOGNE, Germany – You know how you always lose your external hard drives? The way they, like a herd of zebras, are impossible to distinguish among the hundreds of other hard drive-sized gray, black, and silver rectangles that cover every surface of your living room and bedroom? No? Only me?
Anyway, just in case, Seagate has released the first "exclusively designed for Xbox One" external hard drive. It's called the Seagate Game Drive and as far as we can tell it's a perfectly normal USB 3.0 enclosure containing a 2 TB Seagate hard drive. The main difference is that it's clad in a rather nice shade of Xbox green, so you don't confuse it with your blue PS4 hard drive or white Wii U hard drive. The price is pegged at £96 in the UK, €130 in the Eurozone and $110 in the US. It will be released worldwide "within the next month".
On a side note, if you're an avid gamer, you'll probably need to buy an external drive for your PS4 or Xbox One at some point, especially if your console only has a 500GB internal hard drive. Some modern console games can take up more than 50 GB, and that's before extensions and add-ons. With about 360GB of usable space on a brand new 500GB Xbox One, it won't be long before users delete games or buy an external drive. (You can also upgrade the internal drive, but plugging in an external USB 3.0 drive is a lot easier.)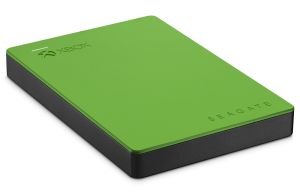 But before you jump in and buy a Game Drive, ask yourself one question: how much do you like the greenery? For around £30 less you can get a 2TB external hard drive (from Seagate or Western Digital) which is functionally identical, but is likely to be slightly black rather than green. However, if I had to guess, Seagate probably isn't too concerned with people finding cheaper drives online: the Game Drive is probably all about getting retail shelf space alongside the Xbox One, where punters are less likely to care about the price.
Personally, as someone who likes virescent hues, and since the Game Drive would be quite visible in my living room for years to come, I'd probably pay the premium. However, £30 seems a little crazy for a green piece of plastic.