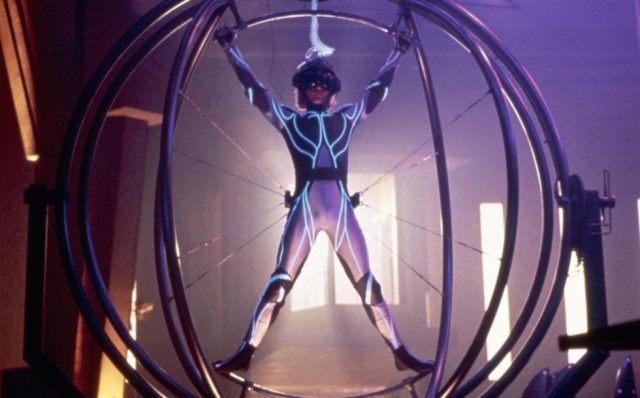 Despite all the buzz and sometimes lofty predictions surrounding virtual reality's broad consumer launch last year, the technology's direct sales and impact have been decidedly muted. As hardware prices drop and software offerings begin to catch up, the market for high-end VR headsets is slowly creeping out of the doldrums.
According to market analysis firm Canalys, worldwide shipments of high-quality tethered VR headsets (excluding lower-cost "phone holsters" such as Samsung Gear VR and Google Daydream) exceeded 1 million shipments for the first time in the third quarter of 2017. Sony's PlayStation VR took nearly a majority of the market with an estimated 490,000 shipments, followed by 210,000 for the Oculus Rift and 160,000 for the HTC Vive (140,000 additional units went to various other headsets, such as China's DPVR).
The absolute numbers for VR headset sales are still not all that exciting compared to other successful consumer electronics products – for example, both the PS4 and Xbox One sold a million units on their first day of availability, and Apple shipped 3.3 million iPhones. in its first six months in 2007.
What's encouraging for the VR hopeful is a trendline that looks decidedly positive. Previous Canalys reports for 2017 estimate that 800,000 VR units were shipped in the second quarter and approximately 578,000 in the first quarter. While regular seasonal variations may have something to do with that steady rise, this year's significant price drops across all three major VR headsets likely played a bigger role.
A full year-over-year trend for the tethered VR market is hard to pinpoint before the 2017 holiday season ends (and because all three leading headsets were unavailable for at least part of last year). That said, sales appear to be higher this year than 2016. Last year, the top three headsets combined sold just 1.7 million units, according to Canalys. This year, those headsets look like they've already sold more than two million units in just the first nine months based on Canalys reports.
This is hardly explosive growth for a still young VR market, and the modest increase in sales could be considered disappointing given the price drops. Still, it's better than seeing the emerging VR market fashionably shrink to zero sales shortly after the early adopters get their units (see, for example, the Wii U and Ouya).
With a lineup of Windows Mixed Reality VR headsets entering the fray this holiday season, it will be interesting to see how many people make the leap to virtual reality in the coming year. Canalys, for example, is optimistic and expects a "significant boost" to the market from this new offering. "VR in business can be applied in many industries, such as manufacturing, healthcare and education," Canalys analyst Jason Low said in a statement. "As top-tier PC vendors including HP, Lenovo, Acer, Asus and Dell launch their own VR headsets leveraging the efficiency of their distribution channel, one can expect a strong adoption of VR in the business world."