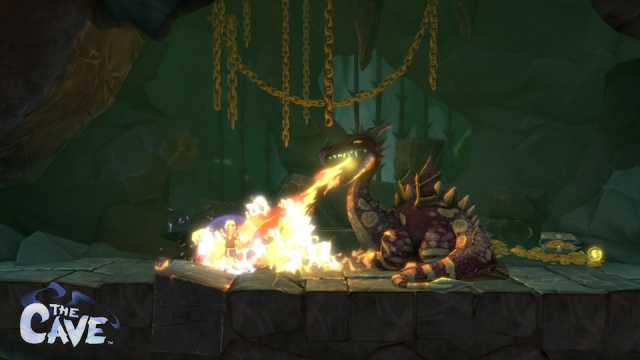 After weeks of teasing and a slow trickle of character reveals, Double Fine and Sega have finally revealed more details about the Ron Gilbert-designed The cavean action-adventure/puzzle game described as a mix between games like Gilbert's Maniac mansion And Metroid/Castlevaniastyle reconnaissance.
Players choose three of seven potential characters, each looking for something a little allegorical in the titular cave. They can switch between them in single player mode or explore with up to two other local cohorts. While The cave's protagonists will all remain silent, the cave itself eventually becomes one of the most defined characters in the game, narrating the action and giving an opinion on philosophical topics throughout.
The cave has the run-and-jump controls of a platformer, but the focus is on adventure-style puzzles that require teamwork and sometimes ridiculous logic to solve. To give you an idea of ​​the adventure game's logic, a puzzle featured in early previews reportedly involved fixing a hot dog machine with water and then using the meat tube and a bell to summon a dragon to the trail to lure a knight.
This is Gilbert's first game since 2010's downloadable action RPG DeathSpank (and its sequels), a game Ars recommended for Gilbert's trademark wit and vibrant art style. The cave will release simultaneously on PC, PS3 and Xbox 360 in early 2013.