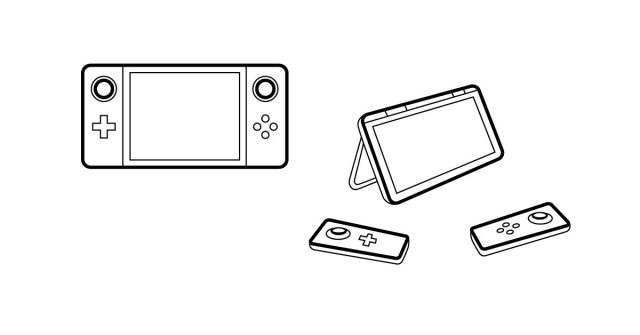 As we approach the planned launch of Nintendo's still-mysterious NX in March 2017, a new report adds weight to some previous rumors that the system will be a standalone portable computer with the ability to connect to an HDTV.
Eurogamer cites "a number of sources" reporting that the system will have a built-in screen that is "booked by two controller sections on either side, which can be attached or detached as needed". The portable system's brain can then reportedly be connected to "a base station or docking station" for display and viewing on an HDTV.
Eurogamer's sources suggest the system will be powered by Nvidia's mobile-focused Tegra line of processors. Development kits are reportedly built around the Tegra X1, which powers tablets like the Google Pixel C and Nvidia's Shield Android TV console. That kind of hardware should be capable of decent 1080p HD graphics, but it definitely won't match the kind of performance found on the Xbox One or PlayStation 4 (not to mention the upcoming hardware refreshes that will be both platforms have been announced). On the other hand, the power-hungry Tegra chip should be effective in extending the system's battery life when used as a portable device, and keep costs to the system relatively low.
Eurogamer also reiterates previous reports that the NX will eschew disc-based media in favor of some sort of solid-state "cartridge". While that term conjures up nostalgic visions of bulky, plastic-encased ROM chips, it could just as easily refer to some kind of flash memory-based card, such as the DS or Vita. In any case, Nintendo reportedly recommends 32 GB as the standard physical game size, slightly smaller than the 50 GB capacity of a standard Blu-ray disc. The system also reportedly supports downloaded games, presumably stored on an SD card (like the 3DS).
Due to the new design, NX will reportedly not have built-in backward compatibility with existing Nintendo systems. Eurogamer's sources suggest the system could be officially unveiled in September, just seven months ahead of an announced March 2017 launch plan.
The new report corresponds to a Wall Street Journal rumor from last year suggesting the system "includes at least one mobile unit that can either be used in conjunction with the console or taken on the road for separate use." However, it goes against other rumors that say Nintendo was looking at an x86 AMD processor as the basis for its new system (although more recent rumors pointed towards Tegra).
The reported design with two detachable controllers is quite different from a Nintendo patent unveiled last year, which included a set of physical controls on top of a rounded touchscreen.