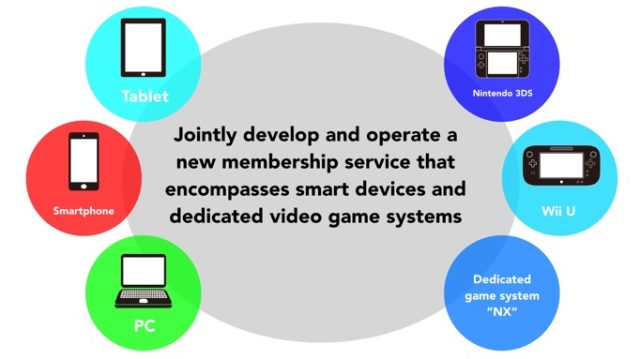 Nintendo has been largely silent on the forthcoming Wii U replacement, codenamed NX, since it casually announced its existence back in March. The only real news for the system since then has been Square Enix's surprise announcement Dragon Quest XI's development for the system.
Now the Wall Street Journal cites unnamed insider sources as reporting development kits for the console are currently being released "as early as next year" ahead of a launch. That timeline isn't too surprising given the timing of Nintendo's announcement (and announced plans to officially reveal more about the console next year). What is somewhat surprising is a handful of vague details about the design of the system passed on to the log by "people familiar with the development plans."
Those sources suggest the NX will integrate a TV-based console with "at least one mobile unit that can either be used in conjunction with the console or carried for separate use." There's been a lot of speculation that this is how Nintendo will try to consolidate its struggling console business with its successful portable efforts, but this is one of the more concrete suggestions that such a plan is in the works.
The logsources also said Nintendo would be aiming for "leading chips" that could deliver top performance rather than cheaper, less powerful hardware like the ones on the Wii and Wii U. It's hard to see how that kind of the hardware could be easily integrated with a console/portable hybrid plan without significantly increasing the price of the system. On the other hand, maybe Nintendo is ready to stop being the cheap alternative to the "serious" console competition.
The NX was announced earlier this year by the late Nintendo president Satoru Iwata as "the new hardware system with a brand new concept". It's unclear how Iwata's recent passing will affect plans for the system or Nintendo's previously announced pivot to "quality of life" health-focused products.
A 2016 launch for the NX would come about four years after the Wii U's launch. That's short compared to the seven to eight year gap between the latest consoles from Sony and Microsoft. It wouldn't be unprecedented, though; the original Xbox and Sega's Saturn both saw their successors launch about four years later, after struggling to gain much traction in the market.