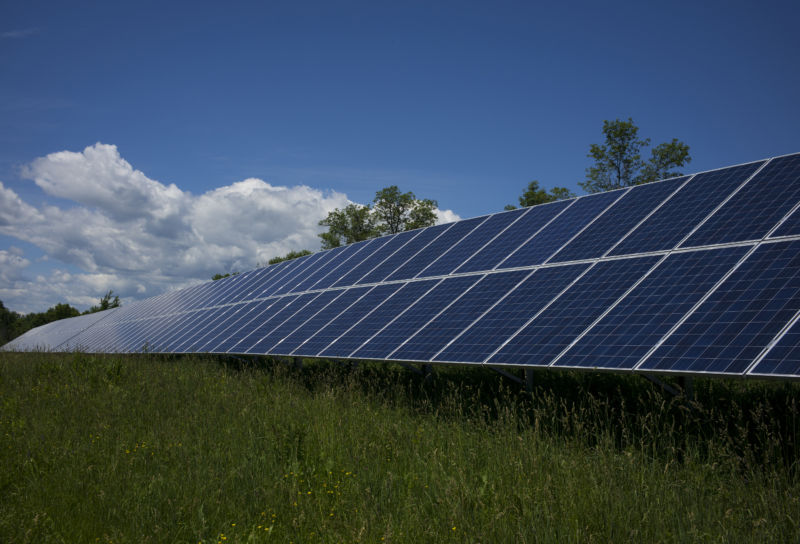 On fridaynight, Bloomberg reported that it has seen an early draft of a Department of Energy (DOE) study that concludes that renewables such as wind and solar do not currently pose a threat to grid reliability. The study was conducted at the request of Secretary of Energy Rick Perry.
If this design accurately reflects what would appear in the final study, the results would be surprising. Perry sent his staffers a memo in April that never mentioned renewables by name, instead citing "certain policies" that have contributed to the "erosion of critical baseload resources" such as coal, natural gas, nuclear and hydropower. The tone of the memo, which accused the Obama administration's policies of destroying jobs and "[undercutting] performance of the grid well into the future", the results of the baseload study seemed to agree a fait accompliallowing the DOE to create policies to support the coal industry.
Bloomberg says the July-dated draft contradicts insinuations that renewables are to blame for coal plant closures. Instead, the draft blames the low price of natural gas on a market that has shown less love for coal in recent years. "Expensive environmental regulations and subsidized renewable generation have exacerbated baseload outages," Bloomberg quotes from the design. "However, those factors played a minor role compared to the long-term decline in electricity demand from previous expectations and years of low electricity prices due to the high availability of natural gas."
The design also apparently says that while baseload exchanges are being decommissioned, it doesn't translate to reliability issues. "The energy system today is more reliable due to better planning, market discipline, and better rules and standards," the draft would say. "Grid operators use technologies, standards and practices to ensure they can continue to operate the grid reliably."
Bloomberg also obtained a separate May draft review, blaming aging infrastructure, a slackening in demand and competitive energy markets for the bleak prospects for coal and nuclear power generation.
Still, the text of the study, which was originally due to appear at the end of June, may change. Department of Energy spokesman Shaylyn Hynes said this Bloomberg "Those written statements are not in the current draft," noting that it was "constantly evolving."
The people Perry recruited to work on the study could provide a hint as to the direction the final design will take. One of the study's authors is Travis Fisher, a former Federal Energy Regulatory Commission (FERC) economist who has written widely against wind energy tax cuts and for the repeal of the Clean Power Plan and the Mercury and Air Toxics Standards. The lead author, on the other hand, is said to be Alison Silverstein, who worked at FERC under George W. Bush and later became an advisor to the American Council for an Energy Efficient Economy. She has also worked on previous studies for the DOE on renewable energy integration.