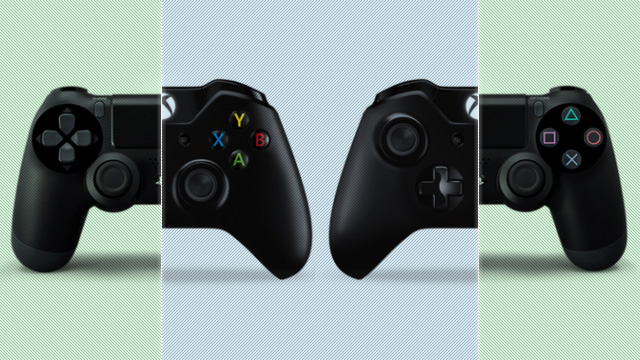 Were you too busy enjoying the delights of friends and family to get the lowest official prices ever for Xbox One and PS4 bundles over the Black Friday weekend? Good news, procrastinators: Microsoft and Sony are giving you a second chance at those low prices.
All Xbox One bundles (listed below) are available today through December 26 for $50 off the usual price, bringing them down to as low as $299. Meanwhile, two PS4 bundles (including either Star Wars: Battlefront or Uncharted: The Nathan Drake Collection) are back for their $300 retail price through December 19. If you've bought either system at regular price in the last week… well, we hope you kept the receipt.
Don't be shocked if Microsoft or Sony move from these "limited time offers" for the holiday season to a permanent price drop for the consoles starting next year. In 2014, the Xbox One dropped to $349 from November 2 through January 3 as a holiday promotion. Two weeks after that offer expired, the company decided to hold the $349 price for the longer term (Sony didn't drop the PS4 to $350 until October.)
The same could certainly happen on one or both sides this year. Microsoft says the Black Friday promotion led to record sales over the Thanksgiving weekend, up 22 percent from the year before. That's important for a system that's still struggling to keep up with the PlayStation 4 in the global sales race. In a competitive battle for console war supremacy, it seems consumers are coming first.
Here are Microsoft's official Xbox One packs, as listed just before Black Friday, and their current prices:
Retail Price: $299 (Standard Price: $349)
Xbox One "Gears of War: Ultimate Edition" Bundle
Xbox One "The Lego Movie Videogame" Bundle
Retail Price: $349 (Standard price: $399)
Xbox One 1TB Vacation Bundle
Xbox One "Rise of the Tomb Raider" Bundle
Xbox One with Kinect bundle
Xbox One "Fallout 4" Bundle
Xbox One Limited Edition "Forza Motorsport 6" console (almost sold out)
Xbox One "Madden NFL 16" Bundle (Sold Out)
Xbox One "FIFA 16" 1TB Bundle (Sold Out)
Retail Price: $449 (Standard price: $499)
Xbox One Limited Edition "Halo 5: Guardians" Bundle
Xbox One Elite Bundle