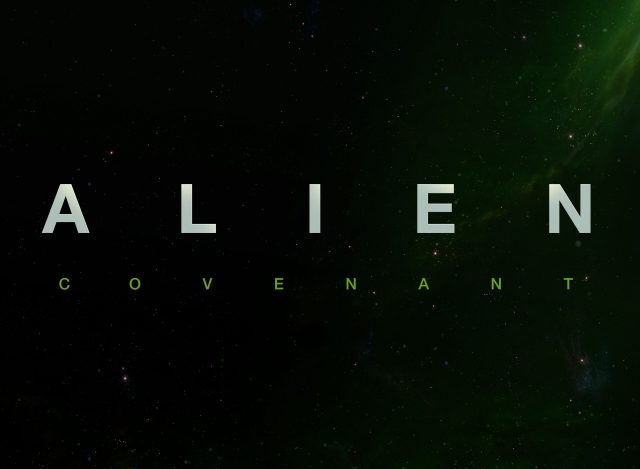 From Ridley Scott's lips to our ears: the sequel to 2012's Prometheus got another name. In an interview at the AFI Film Festival late last week, Scott casually informed the audience that the 2017 film is now known as Alien Covenant. The film has changed names and shapes several times during its development – growing from the egg stage as Prometheus 2, to his facehugger phase as Alien: Paradise Lost, and now bursting from the chest as Alien: Covenant.
The name was confirmed this morning in a tweet from 20th Century Fox's official Twitter account, which not only stated firmly that the film is part of the Alien franchise, but that it will also be released at the end of 2017: October 6, 2017 to be precise.
Ridley Scott returns to direct Alien: Covenant, the next installment in the #Alien franchise. In theaters 10/6/17. pic.twitter.com/GGp1axmfTs

— 20th Century Fox (@20thcenturyfox) November 16, 2015
The first Prometheus movie had a tortured development process and was first pitched as an outright prequel to Scott's 1979 Alien. During development, the film morphed into less of a direct prequel and more of an origin story, with glimpses of the massive humanoid "engineers" apparently responsible for the creation of the titular aliens (and, incidentally, also responsible for life here on Earth). have sown). The terrifying aliens themselves were never seen on camera, though their biological progenitors had several slivers of screen time.
The film ended somewhat open-ended, with the protagonist flying off in a stolen Engineer spacecraft with the apparent intent of visiting the Engineer's homeworld. That there would be one Prometheus 2 was considered more or less a given, but it's unclear how much deeper into the Alien mythos Scott wanted to shoot the movie. With the exit of the "Prometheus" part of the title and embracing the "Alien" name, though it seems like Scott has decided to damn the torpedoes and go full steam ahead to fully revisit the universe (indeed, Fox's tweet explicitly calls for Alien: Covenant the next episode in the Alien franchising").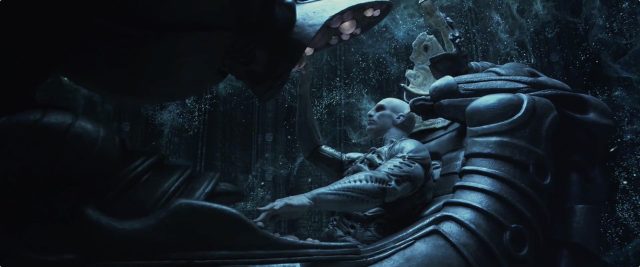 Aliens has a thriving tie-in universe, with a huge array of tie-in novels and multiple graphic novel series; with his return to the genre, Scott's actions are likely to wipe out a significant portion of established (though non-canonical) lore, much as he erased the Engineers' previous non-canonical history with Prometheus. However, here at Ars Orbiting HQ, we're pretty big fans of some of the ideas Scott has come to explore. For years I've had the personal theory that the Alien and Aliens aliens are too hyper-specialized and too destructive to be anything other than engineered biological weapons, which is something Scott has repeatedly said he believes. When Ars spoke to Ridley Scott a few months ago about the Martian, the director said he was very happy with the script for Prometheus 2 and that it would soon begin firing; of The Martian successful and out of the way, Scott will shepherd for the next two years Alien: Covenant letting go.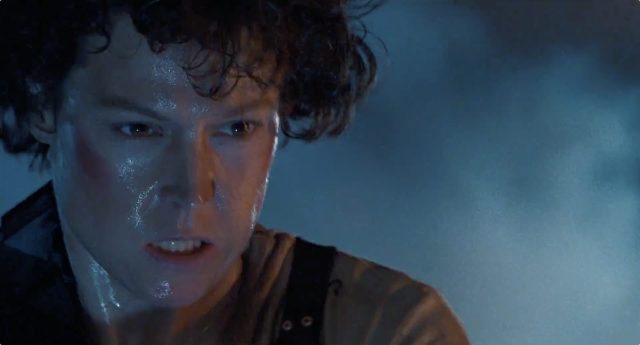 If Prometheus was an imperfect look into the genesis of one of cinema's most notorious villains, we're hopeful for that Alien: Covenant will do better to bring them back to the screen in high style. If there's a downside here, it's that Scott's film has drawn attention away from Neill Blomkamp's self-titled Alien movie, an internet-pumped project that looked like it had huge potential to grow into a wonderful entry in the series. Blomkamp tweeted this in October his movie was on hold while Scott's movie was going into production, so there's always a chance it might come out in 2018 or 2019.
We are hopeful that Scott will deliver the success Aliens serial film that has been denied to us since the early 90s, with the disappointments of Stranger 3 and Alien Resurrection. All the ingredients seem to be there, including a revitalized Ridley Scott, and we'll be following the film's development closely. Maybe this time it's okay to dream.