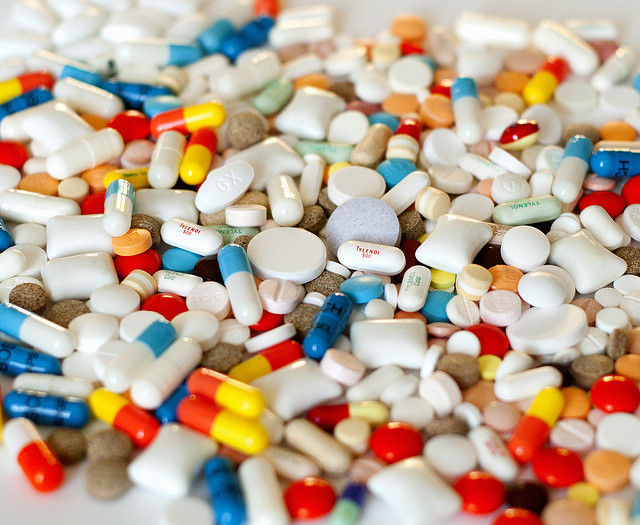 Last week, as Vermont Governor Peter Shumlin signed into law the first state law requiring drug companies to justify steep price hikes, Pfizer was raising the list prices of its drugs by an average of 8.8 percent, according to a spokesperson for Pfizer. The price increase follows a similar price increase in January, which saw the list price of more than 100 drugs increased, some by as much as 20 percent.
Pfizer is not alone in this trend. Pharmaceutical companies, including AbbVie, Eli Lilly, Merck and Bristol-Myers Squibb, also continue to steadily raise prices across the board, though at "modestly lower" rates than in 2015, as FiercePharma reports.
The march towards ever-increasing drug costs continues despite strong public outcry. The firestorm mainly focused on figures such as the executives of Valeant Pharmaceuticals and Martin Shkreli. The former CEO of Turing Pharmaceuticals became infamous for raising the price of a life-saving antiparasitic drug by more than 5,000 percent and executing an alleged Ponzi-esque scheme. But rising price increases are an industry-wide phenomenon.
A recent survey by the Kaiser Family Foundation, a non-profit, impartial organization focused on health care issues and policy, found that spending on prescription drugs has risen sharply in recent years. The amount Medicare spends on prescription drugs rose from two percent in 2004 to 29 percent in 2014. And one in four Americans report struggling to afford their medications. In addition, many specialty drugs are priced more expensive in the U.S. than in other developed countries, the study found. Even generic drugs are seeing price increases, some as much as 75 times their previous prices.
In an email to Ars, a Pfizer spokesperson noted that "the list price increase does not reflect the significant rebates Pfizer pays to health plans and the government."
It is true that list prices do not reflect the prices that insurers and pharmacy managers pay to manufacturers, but the price increases are still passed on to consumers to some extent, especially those least able to pay. Uninsured patients often have no choice but to pay list prices, and an increasing number of insured patients are covering a percentage of increased list prices, according to the New York Times.