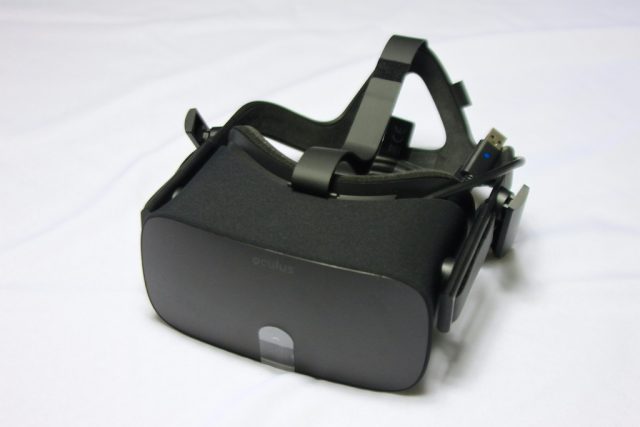 If you didn't jump on the VR bandwagon, the very first Oculus to announce the availability of its $599 (£499) Rift headset in January, you may have had to wait months for your ticket to the virtual world. Now Oculus says the wait is over and the company has cleared the backlog of pre-orders from the past few months. New Oculus Rift orders are expected to ship within two to four business days, according to an announcement blog post.
The ability to keep up with demand has been a long time coming for Oculus, which faced an "unexpected shortage of components" that delayed many early shipments shortly after its official launch in March. The company offered free shipping to pre-orderers to make up for the early issues.
The $799 (£689) HTC Vive, which shipped in April, saw backorders pushed back to shipping in June, but is now available for immediate shipping from HTC's website. However, it's difficult to directly compare demand for the two units without a solid understanding of how many units each headset manufacturer could supply.
Oculus CEO Brendan Iribe also confirmed that the highly anticipated Oculus Touch controllers, which bring full hand-tracking capabilities to Rift games, will ship sometime in the fourth quarter of 2016. Previously, those controllers were officially aiming for the broader target of the second half of the year.
The new timing puts the Touch controller right up against Sony's upcoming PlayStation VR, which uses PlayStation Move controllers for hand tracking. Oculus promises that the Touch controllers will ship "by volume" from launch day, and that more than 30 Touch-compatible titles will be available for the controllers on day one.
Oculus also confirmed that it is expanding its previously announced retail demo program to Microsoft Stores. The Rift headsets will be available for testing in more than 500 Best Buy stores by the end of the year, the company said.