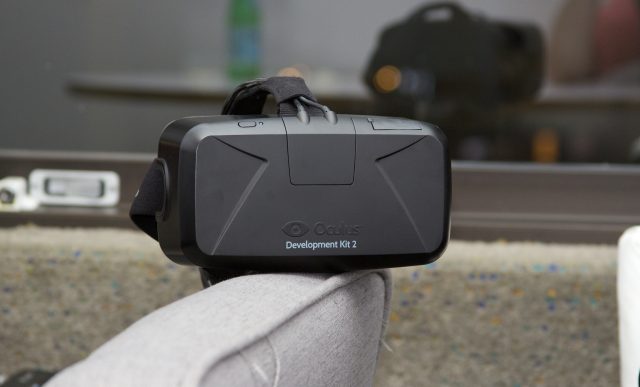 As Oculus continues its long grind from early prototype to refined developer kit to final consumer product, the company has spent a small chunk of its Facebook billions to acquire Seattle-based Carbon Design Group.
Gamers may not know Carbon by name, but they probably know the design firm's work on the ubiquitous Xbox 360 gamepad, which has become the de facto standard for many PC gamers alongside Xbox owners. Carbon also did engineering work on the case and mechanical design behind the original Kinect and worked on the rotatable, transforming hybrid D-pad that Microsoft introduced on its controllers in 2010. Outside of gaming, the company has worked on the design of everything from computers to mice to hands-free taps to patio door handles.
In announcing the acquisition, Oculus said it has been "working with Carbon on multiple unannounced projects for nearly a year." Carbon's nearly 40 employees will continue to work from their Seattle offices and in conjunction with the existing Oculus R&D group in nearby Redmond. "From a design and engineering perspective, building the products that will ultimately deliver virtual reality to consumers is one of the most interesting and challenging problems ever," wrote Carbon Creative Director Peter Bristol.
At first glance, this seems like a smart takeover by the new cash-rich Oculus. Making the final consumer version of the Rift headset as sleek and comfortable as possible will be a key part of getting potential users over the hump of strapping a VR monitor to their face. Every prototype the company has unveiled so far is generally lighter, smoother and more comfortable than the last, but wearing a Rift for extended periods of time still leads to sweating and cranial/sinus pressure, at least in my experience. Sony's Project Morpheus prototypes have a slightly more breathable design, attached via a headband and a visor that goes down in front of the eyes, but there's certainly still work to be done to make the new circular VR devices as comfortable as possible.
On the other hand, maybe Carbon's experience with controllers will play a role in some sort of integrated, first-party control solution being developed by Oculus itself. In an interview with Ars in March, Oculus founder Palmer Luckey dodged a question about Oculus-made VR controls, saying that "successful VR needs devices that are input and output."
In an Ars interview earlier this month, Brendan Iribe, CEO of Oculus, said that while the first consumer version of the Rift is "already pretty locked down hardware-wise," Facebook's new resources "will allow us to bring V2 to consumers completely unbelievably." make" a year or two later. He also expressed hope that Oculus could sell the Rift at a price as close to cost as possible.