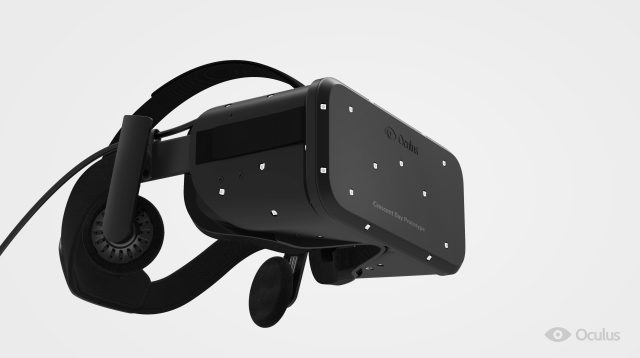 Oculus VR announced a new prototype for its virtual reality headset at the Oculus Connect conference in Los Angeles on Saturday.
Some new features on the updated headset, called Crescent Bay, include improved optics, 360-degree head tracking (thanks to LED on the back of the headband), higher resolution, and a higher refresh rate. The headset is also lighter than the previous Oculus prototype. New built-in headphones, along with software from partner RealSpace3D, promise a virtual surround sound audio component for the Rift (although users will still be able to use their own headphones, if they prefer).
While Oculus has yet to go into details on the technical specs of the new prototype, CEO Brendan Iribe said Crescent Bay's performance jump over the latest Rift development kit is similar to the leap from the original DK1 development kit last year. year to the new DK2. While this isn't the highly anticipated consumer version of the Rift headset, Iribe said it's closer than ever to a consumer-ready product.
Facebook bought the virtual reality company for $2 billion earlier this year, though the company hasn't yet made a consumer version of the virtual reality headset. Oculus Connect is the company's first developer conference. Ars' Senior Gaming Editor Kyle Orland is at the conference and will have a hands-on post later today.