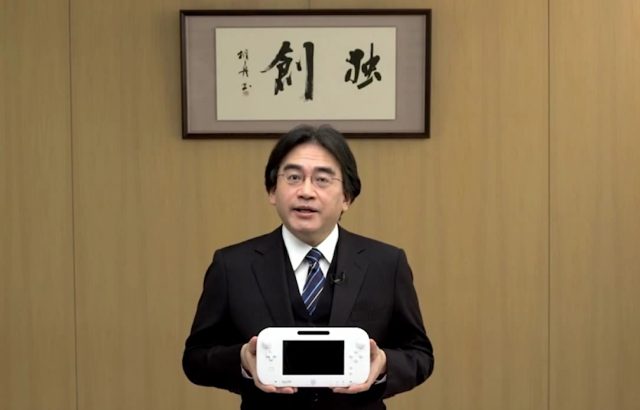 The company's president, Satoru Iwata, vowed that Nintendo's pre-E3 press conference on Tuesday will "focus almost entirely on games," and today used a streaming web presentation to announce new details about the upcoming tablet's unique tablet controller and social features. WiiU.
Iwata started off a bit philosophically, showing a picture of a standard nuclear family sitting together in a living room, each member buried with their heads in their own separate digital screens. "People are in the same room with friends and family, but they're not really connected. They're paying more attention to their devices than to each other."
Referring to Shelly Turkel's book Alone togetherhe acknowledged that technology has improved our lives, but added that "we have to ask what this will mean for the nature of human relationships in the future."
The completed Wii U GamePad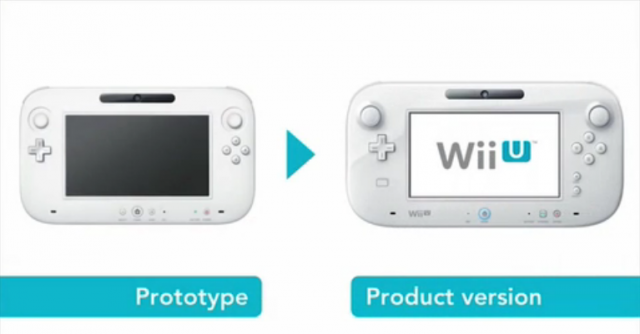 The Wii U touchscreen controller is now officially called the Wii U GamePad, in homage to the original Nintendo Entertainment System controller. It will be available in white or black. The final design is remarkably similar to the prototype first shown at last year's E3, but the 3DS-style sliding thumbpads on that prototype have now been replaced by protruding, fully tilting thumbsticks. They can be "clicked" in the same way as the sticks on the Xbox 360 and PS3.
Iwata also unveiled a new infrared emitter for the final controller, which allows users to turn on the living room TV and switch channels via the touch screen. The final controller is also slightly wider than last year's prototype and features a redesigned, ergonomic back that promises greater comfort during extended play sessions.
The presentation reaffirmed the GamePad's built-in near-field communication capabilities, which allow the controller to exchange information to and from everything from credit cards to Skylanders-style action figures. Iwata also played with the GamePad's motion and gyroscope sensors, which can be used in conjunction with the TV for new gameplay experiences. For example, a short video showed a player using the tablet view to aim a pitch Wii Sports baseball, and to track a flying ball on screen until it landed in an outfielder's mitt.
Finally, Iwata also unveiled a new non-touch Wii U Pro controller. It looks almost exactly like a standard Xbox 360 controller and is designed for "cross-platform games."
Miiverse adds online features
Nintendo's home systems have generally lagged behind the competition in terms of online connectivity. The company seems determined to change this on Wii U with a comprehensive social service called Miiverse. At the heart of the network is a home screen where hundreds of familiar, cartoonish Mii avatars gathered around icons representing the games they each play.
These Miis can interact with the other Miis in this square using simple text messages or hand-drawn notes (similar to those in the 3DS' Swapnote feature). Players were also shown posting to integrated message boards associated with each game, and viewing those posts on smartphones and PCs (although Iwata admitted that this cross-platform functionality will not be available at launch).
More interestingly, the video presentation showed Miiverse being used to place text messages directly into games. In a feature reminiscent of games like Dark soulsa player who dies on a difficult part of one Mario level can see encouraging and/or helpful messages from other players, for example.
Players can also post screenshots and "game content they've created themselves" to share with others over the network. Finally, Wii U users can chat directly through a video chat system by placing the camera-equipped tablet controller in front of the TV.
Given Nintendo's history of heavily restricting how its systems can be used to communicate with strangers, we remain a bit skeptical about how seamless and free-flowing these online communication features will be. That said, based on what Nintendo showed today, Miiverse represents a pretty big expansion of Nintendo's commitment to social networking through its consoles.