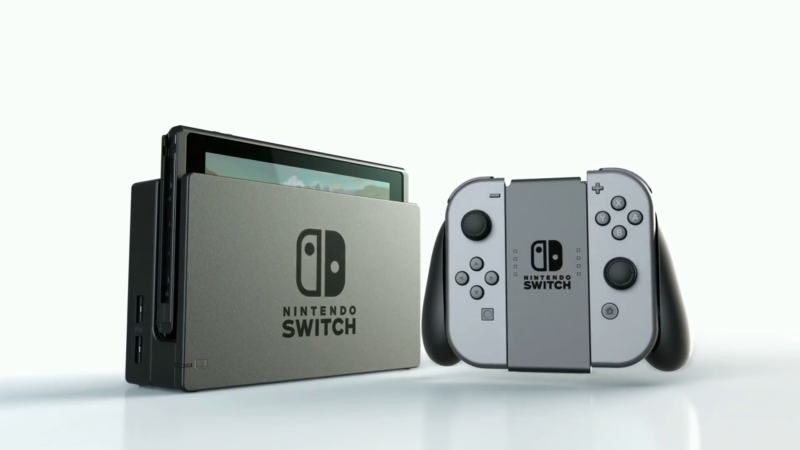 Following the video presentation of new Nintendo Switch details Thursday night, Nintendo quietly announced a new paid online service required to access online gameplay for "most games" on the console. The service will be fully rolled out in the fall and will be available as a "free trial" before then, Nintendo said. Pricing information has not yet been disclosed.
This is a starting point for Nintendo, which has previously offered limited online services per game (and to some extent at the platform level) for free on the Wii, Wii U and DS lines. This new paid Switch service, on the other hand, is broadly similar to the paid Xbox Live Gold and PlayStation Plus subscriptions required for online gameplay on Microsoft and Sony consoles.
Nintendo is promoting some of the benefits of the new paid integrated system over the previous more ad hoc model. First, Nintendo will now offer online lobbies and voice chat via a "smart device app" that will allow players to "invite friends, make playdates and chat during online matches in compatible games." It's unclear whether these features will also be supported directly through the Switch itself (without the use of a "smart device"), but text on the Nintendo website suggests that may not be the case. The app will be available in a "limited version" in the summer before fully rolling out in the fall.
Subscribers to the Nintendo Switch online service will also receive one "monthly game download" of a Virtual Console title for the NES or SNES (those SNES titles also come with "newly added online play"). According to the website, users can download and play the said games for free for a month, a wording that suggests any freebie download could expire at the end of the month. That would be very different from comparable services like Xbox Live and PlayStation Plus, which allow users to keep a selection of free monthly downloads as long as their subscription remains active. Subscribers also get "exclusive deals" on select games and content.
Nintendo says the new paid online service isn't necessary to access the Nintendo Switch eShop, manage basic friendships through the system, or share screenshots via social media. Nintendo also says the paid online service will be "available only at launch in the US, Canada and Mexico", leaving it unclear how and when European, Japanese and other players will be able to access online gameplay on the system.
The vague, unannounced announcement of this new online system has left us with about as many questions as answers when it comes to using the Switch online. We will be sure to follow up on all these issues and let you know what we discover.