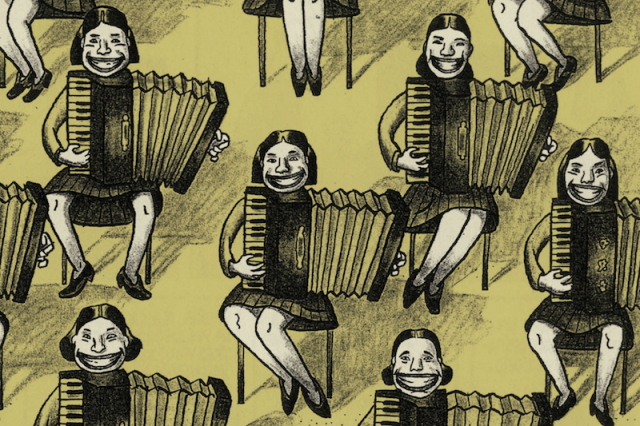 The Sony hacking scandal has inadvertently claimed another victim. After Sony's The interview was pulled from release amid bomb threats aimed at movie theaters planning to air the North Korea mocking comedy, film studio New Regency has canceled the planned film adaptation of the critically acclaimed graphic novel Pyongyangby cartoonist Guy Delisle.
The movie would be directed by Pirates of the Caribbean Gore Verbinski, with a script by Steve Conrad. Steve Carell was set to headline and was particularly well received for his dramatic turn in Foxcatcher.
Delisle's strip was a poignant memoir of his time in the communist state, where he was sent to oversee animation work. Sometimes a whimsical look at a culture foreign to Westerners, at other times a chilling insight into everyday life in the oppressive nation, the original publication only came about through a loophole in the confidentiality agreement that the artist had to sign to even leave the country. to enter. The film version would go darker, would be "a paranoid thriller" and production would start in March 2015.
The decision to cancel was technically made by Fox, who were supposed to distribute the film, but backed out after the threats. While New Regency could have teamed up elsewhere to distribute the film, it chose to do it in full.
Delisle himself only found out about the news today, writing on his blog: "What saddens me most are the reasons that lead to this. One would imagine that a huge company would not bow so easily to the threats of a group of hackers of North Korea. Apparently they've hit a nerve."
It's an excellent point. Not only does the decision paint some of the movie industry's biggest studios as cowardly, it also makes them rather short-sighted. Assuming an average production period of two years, there is a good chance that the current crisis will be over long ago. Since the FBI has confirmed that the Sony hackers were indeed North Korean, some caution is indeed warranted, but is banning the entire project going too far?
In the meantime, Delisle's Pyongyang– and his subsequent travelogues are included Shenzhen, The Burma ChroniclesAnd Jerusalem: Chronicles of the Holy City– remains a compelling insight into some of the world's most controversial locations.
This story originally appeared on Wired UK.