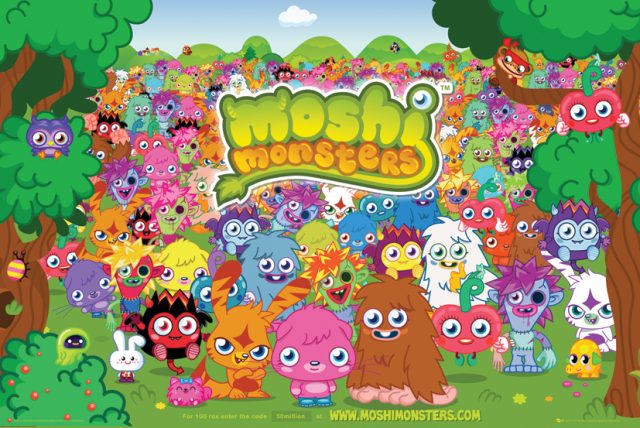 The UK Advertising Standards Authority (ASA) has told developer Mind Candy that the online game Moshi Monsters violates ASA rules for "direct inducement" of membership packs of children. Moshi Monsterswhich has more than 80 million registered users and primarily targets children ages 6 to 12, was found to be in violation of the ASA's "CAP Code" on social responsibility and parental authority.
While users can access large parts of Moshi Monsters free, the ASA found that some missions in the game ended with the message "MEMBERS GET MORE MISSIONS AND Unique Moshlings! Epics with Prizes Cool New Games! JOIN NOW!" Users trying to access members-only areas also frequently encountered the message, "PLEASE NOTE: YOU MUST BE A MOSHI MEMBER TO ENTER THIS AREA ABOUT MEMBERSHIPS!"
The frequency of the messages, along with the phrase "SIGN UP NOW!" particularly angered the ASA because, it said, such sentences could be interpreted by young children as a direct order. Also of concern was the small size of the "X" needed to close the prompts, as well as a lack of wording to make it clear that users could return to the game without subscribing.
The ASA said phrases like "members will be super popular" pressured kids to harass parents for a subscription to the site. Mind Candy has since changed the prompts and removed the offensive "JOIN NOW!" wording. The company has also been told that future ads on the site should not contain direct enticements to purchase membership subscriptions.
A similar complaint was also filed against developer 55 Pixels and its game Bin Weevilsanother online game aimed at children. Bin Weevils was also found to have heavily promoted paid memberships, directing players to a page selling its "Dosh" virtual currency. 55 Pixels has since made changes to the in-game advertising.
The ASA rulings against Mind Candy and 55 Pixels are the first since the UK's Office of Fair Trading (OFT) published new guidelines for online games and apps for children in January 2014. The guidelines are the result of studies of free-to-play mobile devices. and web games, to see if children were "unfairly pressured or encouraged" to make expensive in-app purchases.
In the US, the Federal Trade Commission (FTC) went directly after the source of many in-app purchases, telling Apple to refund at least $32.5 million (£21 million) to iPhone and iPad customers whose children had made in-app purchases without their consent. permission. Apple has since improved parental controls for in-app purchases on its devices.