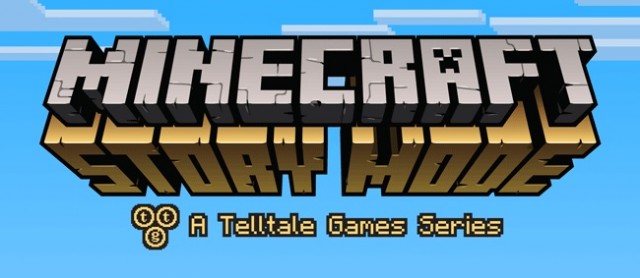 The studio that brought us narrative, pathos-filled episodic adventures The living Dead And The Wolf among us is heading in a surprising direction with its latest title announced. Telltale Games has teamed up with Mojang to create Minecraft: Story Mode.
Despite the name, Story mode is not an additional campaign at the core Minecraft game, but a separate, "story-driven" episodic series in the standard Telltale model. That means a story that is "driven by player choice", that "integrates new characters with familiar themes into an all-original Minecraft experience, inspired by the Minecraft community and the game that continues to inspire a generation," said Telltale's announcement.
This isn't the first time Telltale has teamed up with a third-party developer to flesh out a story from another game series: Stories from the Borderlands takes a closer look at the light story in Gearbox's series, while Monkey Island Stories revived the popular LucasArts franchise in 2009.
Still, Minecraft seems like a particularly odd choice for Telltale's extensive story treatment, given that the core game is primarily a Lego-esque creative space based around building your own worlds and creating storylines with other players. "We are not planning to make an 'official' story for Steve [the protagonist]or explanation about the world of Minecraft in detail," promises Mojang in an announcement post. "It's going to be a cool game," the release continues, in case you were worried that Mojang didn't think it was going to be a cool game.
Despite Microsoft's recent acquisition of Mojang, Story mode is scheduled for Xbox consoles, PlayStation consoles, PC, Mac, iOS and Android for 2015.