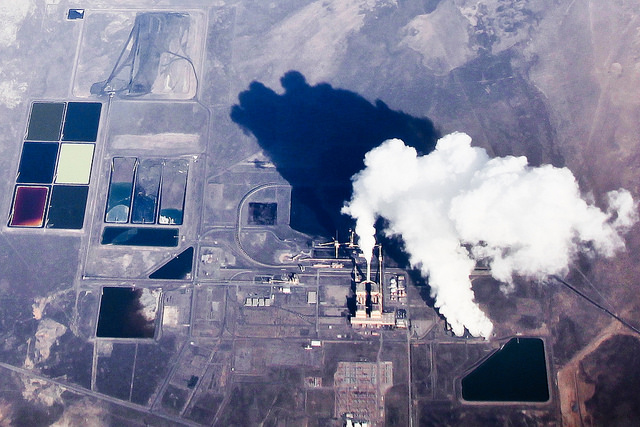 Today, U.S. Secretary of Energy Rick Perry directed the nation's federal grid operator to draft regulations in favor of coal, hydro and nuclear generators. The Notice of Proposed Rulemaking (NOPR) (PDF) states that the Federal Energy Regulatory Commission (FERC) must direct grid operators to increase the valuation of "reliability and resilience" in power generation.
While no specific power sources were named as beneficiaries of the rule, generation units that can hold a 90-day fuel supply on site would be preferred. Coal, nuclear, and hydropower plants are a good fit, and variable-generating renewables like wind and solar would be left out of any compensation scheme that emerges from FERC's regulatory process.
Promoting coal has been a primary goal for the new Trump administration, ardently reiterated by Perry, a former Texas governor with ties to the fossil fuel industry. Although burning coal is one of the most polluting sources of electricity used in the US, and the shale boom has made cheap and cleaner natural gas a popular alternative, the shift away from coal has been met with political forces. Trump himself has called climate change a "hoax," and while Perry has been somewhat more deliberate in his choice of words since taking office, he also questions the anthropogenic nature of climate change, despite exhaustive evidence to suggest human-induced warming. support.
In today's NOPR, the DOE justified its request for regulation by writing that "the resilience of the national power grid is threatened by the premature decommissioning of power plants that can withstand major fuel supply disruptions caused by natural or man-made disasters. "
The NOPR comes after the summer release of a "baseload energy report" commissioned by Perry in an April memo. Perry asked his office to study the reliability and resilience of the U.S. grid, accusing that climate-change policies from the previous administration would kill jobs and weaken the grid (despite the solar, wind, and natural gas sectors falling in recent years). added jobs).
The resulting DOE personnel report commissioned by Perry was less overtly political, noting that cheap natural gas, not renewable energy, was the primary driver of coal abandonment. The report also recommended compensating power plants for reliability.
Today's NOPR specifically says that installations that can hold 90 days' worth of fuel comply with all applicable environmental regulations, and such installations are not subject to regulation of the cost of service by any local government. This plant will be able to seek "full cost recovery".
In a statement, Director of Energy and Transportation for the Natural Resources Defense Council (NRDC) Kit Kennedy said: "This radical proposal would lead to higher energy bills for consumers and businesses, as well as dirtier air and more health problems. DOE's proposal is unprecedented and ignores the findings of its own report on electricity markets and grid reliability, which found no need to rescue these large unprofitable power plants."
The matter now goes to FERC, which was given 60 days to issue a rule. Acting FERC Chairman Neil Chatterjee, a Trump appointee, has indicated his agreement to some sort of base tax offset scheme.
The nature of baseload energy is a topic of debate within the power industry. Both coal-fired and nuclear reactors have periodic downtime for maintenance that can last weeks or months, nor are they weatherproof. In Florida, the local utility has taken one reactor at Turkey Point offline in preparation for Hurricane Irma, and it was prepared to take all of its reactors offline if the hurricane changed course. Similarly, E&E News reports that one of the nation's largest coal-fired power plants had to take two of its units offline and temporarily convert two others to natural gas burning after coal piles were flooded during Hurricane Harvey.
Correction: The title "Federal Energy Regulatory Council" was changed to "Federal Energy Regulatory Commission".