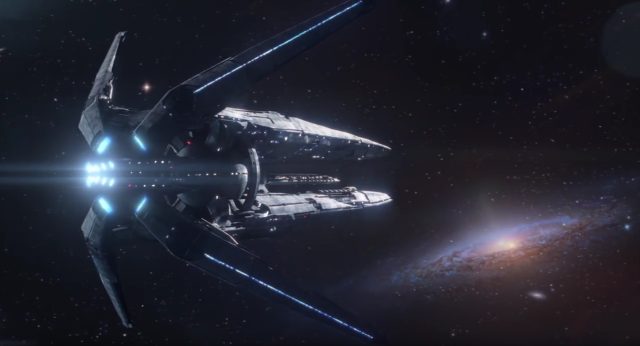 In a blog post today on MassEffect.com, Bioware General Manager Aaryn Flynn announced the next game in the Mass effect series has a new release date: early 2017. First teased at E3 in 2014 with a short video and then given a more formal reveal and official name at last year's E3, Mass Effect: Andromeda was tentatively targeting a late 2016 release.
Last month, Blake Jorgensen, CFO of Electronic Arts, appeared to indicate that in a financial presentation Andromeda would arrive during EA's fourth fiscal quarter, which corresponds to the first calendar quarter of 2017. Today's announcement by Bioware ties in nicely with that rumor.
We've reached out to Bioware with some requests for additional information and a few questions, and we'll update this story if they can answer.
Andromeda is dreaming
We had the opportunity to sit down and chat with Flynn and Bioware Creative Director Mac Walters at E3 last year about the upcoming title. They were understandably coy about the information, but we learned that the game would follow a new group of characters along some well-known Bioware paths. Andromeda will focus on giving the player an interesting bunch of companions to adventure with, and building relationships with those characters will be a core component.
"I think it's fair to say this is a hallmark of Bioware," Flynn said. "It's definitely a hallmark of the Mass effect franchise and something we would never stray from. I think one of the most interesting things for us was when we started looking at what we were going to do with it Andromeda knew this was going to be a whole new set of characters and a new adventure and all the great stories we could tell through that and what their journey will be like.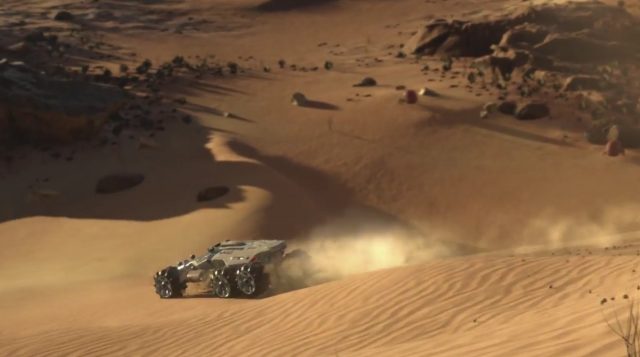 The new game should be similar in many ways to what came before, only with a new polish (literally, since the game will use EA's Frostbite engine). Combat should at least partially feel like a thing of the past Mass effect games, for example, "I think it would be fair to say that Mass effect 3 represents a starting point of where we want to go with this combat experience," Flynn told us.
Flynn and Walters also confirmed that the adventure will be set in a distant galaxy – presumably the Andromeda galaxy of the same name – and that the player character and crew will all be new, fresh faces. Even the bad guys will be different. Don't even expect previous Mass effect big bad guys, the Reapers, to appear. "Again," Flynn explained, "the real idea here is that because it's a…a really big new adventure and it's very far out."
The real thing?
Bioware has otherwise been tight-lipped about the upcoming game, though little trickles of information have come out of it. The E3 trailer showed off a few short shots of the new character's crew, who appear to have at least one Krogan in the mix. The company released a video for last year's "N7 Day" (November 7) that appeared to show off some dog tags with the name "RYDER", possibly the name of the player character.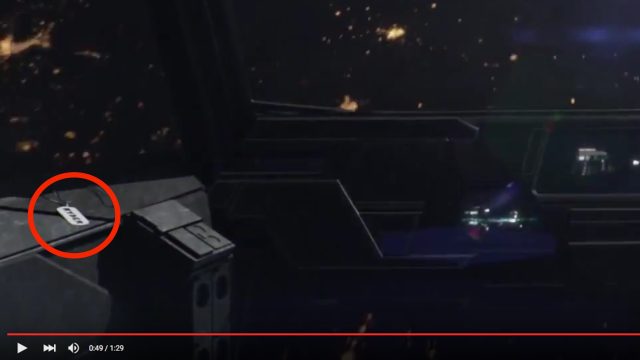 The video ended with a glimpse of a huge, unnamed ship slipping away from one galaxy to another – presumably the player's ship on its way to the Andromeda Galaxy.
However, some details – correct or not – have reportedly been revealed through leaks. In 2014, at least one Redditor posted a lengthy post full of spoilers describing an audience survey about the next Mass effect game (note: there may or may not be plot and gameplay spoilers in that post, assuming it's correct). Last month, a short VFX test video leaked showing some gameplay details, though much of the art and assets are clearly placeholders. Still, the video shows off what is said to be a key gameplay element: the player character is equipped with a jetpack, which he or she uses to get on top of obstacles.
Moving forward
The next bit useful Mass Effect: Andromeda information should appear on June 12 at the EA Play press event. We don't know the specifics yet, but Bioware and EA have been teasing the game for a full two years. We are hungry for those real details.
Keep your eyes on the sky, folks. The hype spaceship is about to explode.