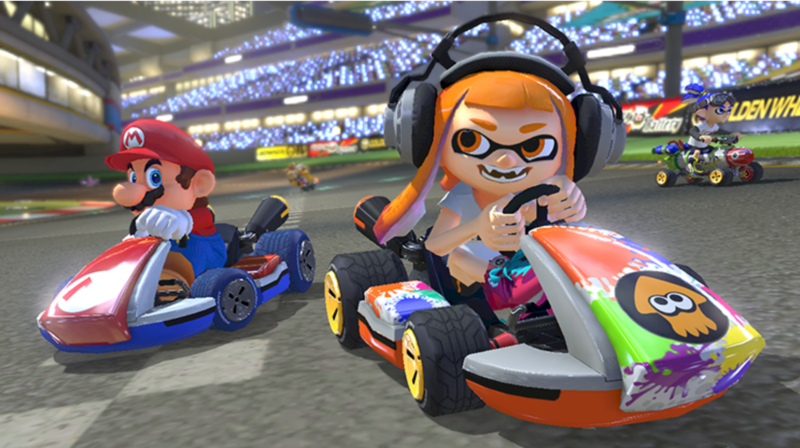 We're still grappling with the load of information dumped on Nintendo fans after Thursday's big Switch console event, but we're starting to get a clearer picture of what games will land on the system – and how little of that will be next to the console. will be launched on March 3rd
It looks like Nintendo only has two first-party games ready for the system's global launch on March 3:Legend of Zelda: Breath of the Wildand 1-2 Switch. The former is launching simultaneously on the Nintendo Wii U, while the latter seems to be the usual Nintendo launch title intended to showcase an intriguing new controller via mini-games. In this case the $49.99 1-2 Switch is all about the Joy-Con controllers, and the players (apparently always duos) will compete against each other in motion-specific games that ask players to look directly at each other, as opposed to the screen. Gun throwing, yoga pose, dancing, and other mini-game activities were featured in the game's trailer.
Nintendo has another March game in its Switch lineup: the oddly titled clipping clips. Yes, clipping clips, a game where you use your Joy-Cons to cut and draw small paper characters to solve puzzles. This could be a fun one, but it probably won't be huge as Nintendo didn't even mention it during the big event and haven't uploaded an accompanying video yet. Instead, the company pasted it on its website with a $20 price tag.
Nintendo will follow those games on April 28 with Mario Kart 8 Deluxe, a DLC-loaded, full-priced port of the Wii U racing game. Most importantly for the game reviewers at Ars Technica, this version of the game will finally get a high-quality Battle mode, as in, one with square and round arenas in which players can spin and attack each other, as in older ones. Mario Kart spell. One of those Battle Mode arenas has a splatoon theme, and splatoonThe Inkling characters join the race, along with all the other tracks in both retail Mario Kart 8 and its DLC packs. And yes, in this version kart racers can once again transport two items at once, including a new Boo pickup that steals items.
We'll have to wait longer than that for the rest of Nintendo's first-party Switch lineup. The apparent first sacrifice after Mario Kart will be ARMEN, a motion-charged Joy-Con motion-boxing game filled with anime-inspired 1970s boxers making an appearance this "spring". Unlike in Wii Boxing, ARMEN seems to offer more refined controls for both targeting punches and dodging opponent attacks. And Splatoon 2 will land "this summer" that looks nearly identical to its solid Wii U version (and won't feature overly Joy Con-related control tweaks, other than the same gyro-based control options the Wii U version already has).
The Switch event showed short sizzle reel footage of upcoming games in the Xenoblade Chronicles and fire emblem series; the latter, curiously, will be developed by Tecmo Koei's Team Ninja, which is much better known for its hack-and-slash fare (Ninja Gaiden, Dead or alive) then fire emblemturn based strategy. And Nintendo will apparently end the year with Super Mario Odyssey in "Vacation 2017," which Kyle Orland of Ars wrote here.
Third parties? We will…
It wouldn't be a new Nintendo system without a dubious offering of third-party rates, though a short run of upcoming games featured some promising fan favorites, including a new top-down, old-school bomber mananother entry in the solid Wii U future racing series Fast Neoand another Shin Megami Tensei RPG, this one is built in Unreal Engine 4 (and looks mighty spooky). Oh, and if you want Farm SimulatorYou can also expect that series on Switch.
Bethesda's Todd Howard and an EA Sports representative showed up at the event to confirm that at length Skyrim and FIFA would come to the Switch from each developer respectively. However, neither presentation stated much more than we might expect those games to contain essentially the same content as on other consoles (although that's never a safe bet at EA Sports, thanks to a history of dumping watered-down ports of its sports games to Nintendo systems). Beloved weird games developer Suda 51 has announced a new entry in the No more heroes franchise (though without any footage), while Square Enix presented a new RPG franchise with a strange title, Octopath Traveler.
Really, it just looks like ports and slightly updated versions of games from other systems, including a "final" Rayman Legendsa "final" Disgaea 5and, gosh, even a "final" version of the game from 2008 Street Fighter II HD Remix. It comes complete with two new characters, and I'm not making these up: Evil Ryu and Angry Ken. What, wasn't Ken mad already?
What we didn't see were third-party developers embracing something unique about the Nintendo Switch (unless you count another) just dancing game with motion control support). Promises from company representatives at the event were meager, including a Sega representative who simply told the crowd, "We plan to be on the platform. We'll be considering new games for Nintendo Switch and we'll be presenting them soon." After that, a sizzle reel with many games featured a close look at a 3D Sonic the Hedgehog game, tentatively titled Project Sonic.
Nintendo's official list of upcoming Nintendo Switch software does not include other third-party games with "March 3" release dates. just dancing, Super Bomberman RSquare Enix RPG I am Setsumaand the indie RPG Has been heroes (from Trine developer Frozenbyte) have listed "March" as release windows, while a few other games have estimated "spring" launches.