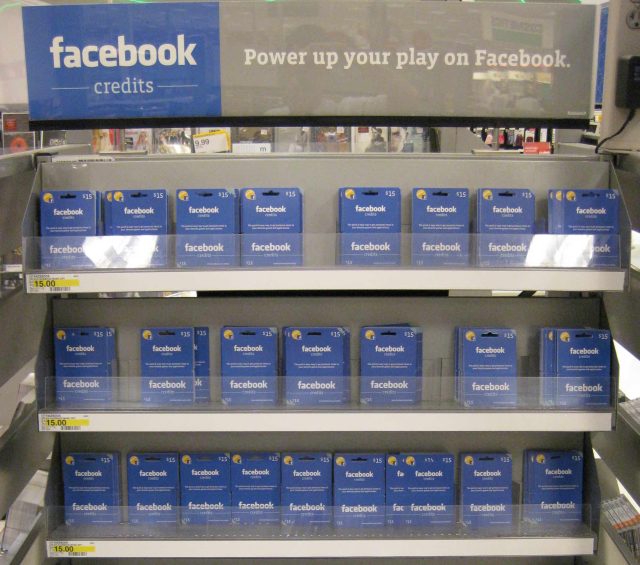 Facebook has agreed to change some of its refund practices for minors who made purchases without parental consent.
The changes are part of a proposed settlement (PDF). Bohannon to Facebooka class action lawsuit originally filed in 2012. The original complaint described how Glynnis Bohannon allowed her child, identified as IB, to spend $20 on his Facebook account using her Wells Fargo MasterCard.
But IB kept playing "Ninja Saga" and making in-game purchases, thinking he was spending "virtual, in-game currency". In fact, he had made purchases worth "several hundred dollars" with real money, which were charged to his mother's MasterCard. The complaint says Bohannon found a phone number to contact Facebook "after several hours of searching" and left a message describing her situation, but received no response. (Bohannon was later given a "courtesy refund" after the class action lawsuit was filed.)
The case later went to federal court, where a second minor plaintiff, JW, was added to the case. JW took his parents' credit card and made more than $1,000 in purchases on Facebook without parental consent. When JW's father Steven Wright contacted Facebook to request a refund, the company refunded him $59.90.
The lawsuit brought several claims against Facebook, all of which were dismissed by the judge, with the exception of two alleged violations of California law. California Family Code section 6701(c) prohibits a minor from entering into a contract "relating to personal property not in the immediate possession or control of the minor," and section 6710 allows a minor to contract within a reasonable time thereafter."
U.S. District Judge Beth Labson Freeman allowed the formation of a class but prohibited it from seeking monetary assistance. The amount Facebook owed minors was for "voided or unconfirmed" purchases and "cannot be formally determined". She allowed the lawsuit to move forward to seek a preliminary injunction that would change Facebook's procedures.
Given the judge's refusal to award any monetary compensation to class members, "we accomplished everything we thought was achievable for the class," lead attorney C. Brooks told Cutter. The Recorderwho announced the settlement yesterday.
Facebook will change some of the language on the "payment terms" page and will remind developers that "transactions with minors may be voidable by law." The company will include additional warnings in email confirmations to remind minors to "always make sure you have your parent's or guardian's permission to use their payment sources." Finally, Facebook will "implement a dedicated queue" to handle refund requests related to purchases made by minors.
The Bohannon to Facebook settlement is somewhat unusual in that it does not include a class-wide release of claims. Minors or guardians, other than the named plaintiffs, may still bring individual legal action against Facebook if they wish.
Plaintiffs' attorneys are asking for $1.25 million in fees, a request they describe (pdf) as "fully justified, eminently reasonable and deserving of final approval." That number includes requests in excess of $650,000 for two partners at Cutter Law; $227,825 for Ben Edelman, a lawyer and Harvard Business School professor; and $239,760 for Daniel Edelman of Katz, Marshall & Banks. Class attorneys are also asking for $29,000 in fees.
While Facebook has agreed to the settlement terms, it has not agreed to the attorneys' request for $1.25 million in damages. The plaintiffs' settlement request notes that the company "has reserved the right to oppose [fee] job application."
"We believe the settlement provides a fair and reasonable resolution to the claims made in the case," a Facebook spokesperson told Ars via email. "While our existing practices are consistent with applicable law, we have agreed to improve our disclosures and processes related to refund requests."
Both the settlement application and the claim for compensation must be approved by the judge overseeing the case. A hearing on the case is scheduled for March.
List image by Wikipedia user Pmsyyz