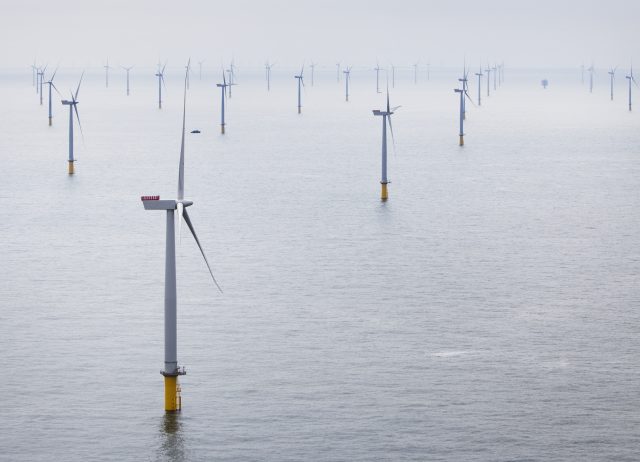 The UK government has approved planning permission for the world's largest offshore wind farm, located approximately 55 miles off the coast of Grimsby in the North Sea.
The wind farm, dubbed Hornsea Project Two, will be built by Danish company Dong Energy, although there should be many new jobs for people in the Humber region. With 300 wind turbines (each about the same height as London's Gherkin skyscraper) covering an enormous distance of 300 miles2 (300km2), the maximum capacity of the installation will be approximately 1,800 megawatts. That's enough power for about 1.8 million UK households. The total cost isn't cheap, though: around £6 billion.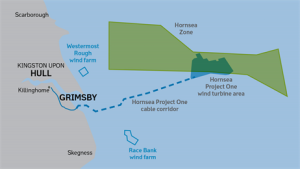 But for Hornsea Project Two, Dong must first build the Hornsea Project A, which received a building permit in 2014. Project One is much the same, but slightly smaller, with a maximum power of 1.2 GW. There is also a Project Three in the pipeline. Ultimately, the entire Hornsea Wind Farm is expected to produce approximately 6 GW.
Almost all of the world's largest offshore wind farms are located in Europe, particularly in the North Sea. The two largest fully operational offshore wind farms are both in the UK: the London Array (630 MW) in the Thames Estuary and Gwynt y Môr (576 MW) off the north coast of Wales.
Onshore wind farms are a slightly different affair, usually dominated by huge installations in China and the US, although there is a large 539MW onshore installation at the Whitelee wind farm in Scotland.
It is probably no coincidence that Hornsea Project Two was given the go-ahead by the British government just a few weeks after it announced a new overhaul of the Hinkley Point C nuclear power station. Assuming Hornsea Project Two manages a capacity factor of about 40 per cent (i.e. it produces about 40 per cent of its stated 1,800 MW maximum output due to wind fluctuations), and it actually costs £6 billion to build, it will cost slightly less – efficient in the short term than Hinkley Point C. The nuclear power station is estimated to cost around £18 billion and reliably produce 3,200 MW, but would take much longer to build than the wind farm.
Earlier this year, the UK also commissioned the world's largest floating solar farm, located west of London in the Queen Elizabeth II Reservoir. On a sunny day, the peak power is 6.2 megawatts.