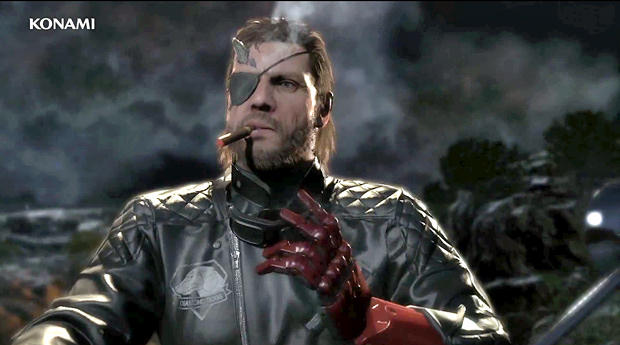 Renowned Konami game creator Hideo Kojima seems determined to bring news every day of this week's Gamescom expo. After yesterday's revelation that Kojima is working on a new entry in the Silent Hill franchise, today comes news that Metal Gear Solid V will be released on both PC and consoles.
The news leaked via an early post on the Konami website and was confirmed during a live gameplay presentation and an interview with GameTrailers' Geoff Keighley, which is still ongoing. The website blurb suggests that both the introductory Affected areas and all the more substantial Phantom pain episodes are coming to Windows via Steam.
Metal Gear Solid V is the first game to run on Konami's new Fox Engine, and we can't wait to see what the PC modding community does with the landscape of Kojima's futuristic Afghanistan.
In a March interview, Kojima told Gamespot that he was interested in getting back into PC development. "PC, that's my original background. I originally made PC games," Kojima said at the time. "A long time ago I didn't want to rely on platforms to release games, so if people want it I can't make a formal announcement, but that's definitely something I'd like to do."
The original Metal Gear solid saw a PC release in late 2000, years after it premiered on the original PlayStation in 1998, and Metal Gear solid 2 saw one Substance port for the PC in 2003. Metal Gear solid games traditionally premiered on Sony systems until the release of Affected areas on the Xbox 360, Xbox One, PS3 and PS4 in March.