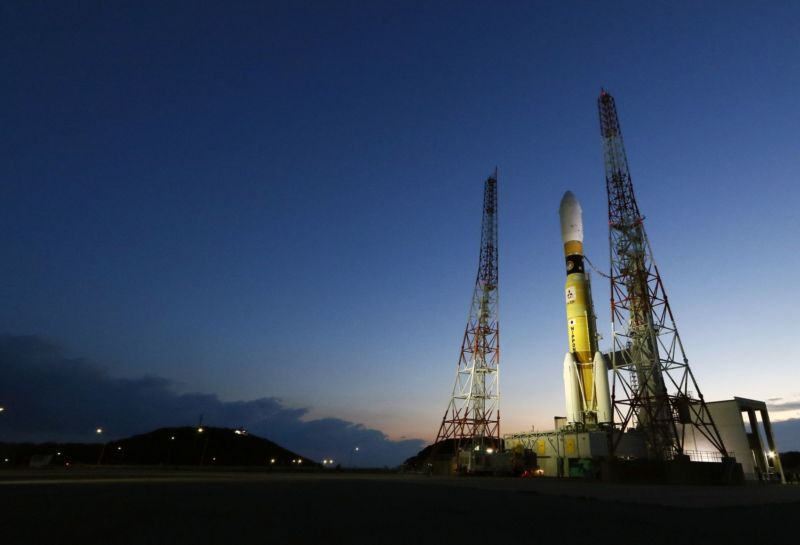 TOKYO — In early September, the island nation of Japan did Japanese things. One day, Typhoon Jebi roared ashore near Osaka and Kobe, breaking historic wind records. Early the next morning in Tokyo, as thick clouds from Jebi's outer tires billowed over you, an offshore earthquake rattled softly but perceptibly through the city.
The sky of the capital remained gloomy gray a few hours later as we entered the Mitsubishi Heavy Industries headquarters in the bustling Shinagawa area of ​​the city. Men in suits waved us forward, bowing as we walked down a hallway toward an elevator. After we rode 27 floors to the top of the building, more men in suits led our group into a long, formal conference room. Along one wall, a row of windows faced southwest. From here, on a clear day, the iconic Mount Fuji dominates the distant horizon. But not this day.
A handful of reporters were invited here to meet with MHI's chief executive, Shunichi Miyanaga, or Miyanaga-san as he is known in this building and beyond. The company had paid for our significant travel expenses so that we could learn more about the industrial conglomerate's various activities and its long-term plans to remain globally competitive.
I had come specifically to better understand Japan's future in rocketry and how this country and its space venture wants to remain relevant in a rapidly changing environment that no longer relies on established, respected companies. To understand this, one must know MHI, for for the better part of three decades, the company has served as Japan's premier rocket builder.
A unique history
Japan has quietly established itself as a power in the aerospace industry, with a long history and considerable ambition. Only three countries achieved orbit before Japan did nearly half a century ago. Today, with questions about the reliability of relations with the United States (which some here see as a waning force) and concerns about North Korea, the country is taking steps to bolster its presence in space with significant military assets. Japan wants to have its own GPS system and a network of military satellites within a few years.
Seated around a wooden oval table, we waited for the man responsible for getting those Japanese possessions safely into space. Miyanaga-san lacks the star power of Elon Musk, the fortune of Jeff Bezos or the public outcry of Russia's Dmitry Rogozin. He rarely gives keynotes at major aerospace conferences. Instead, he's largely an unknown in the space community. But its missiles are no less reliable than any other country. In fact, they are very capable, with an admirable record for launching on time.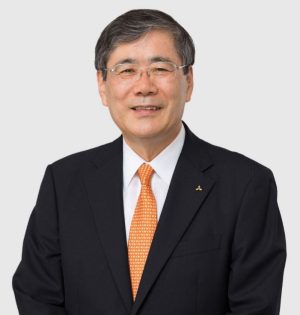 MHI is completely unlike almost any other rocket company in the world. Aerospace is a small part of MHI and represents only about 1 percent of its business. Heavy industry is just one of many core businesses in the giant Mitsubishi conglomerate that makes everything from televisions to cars to Kirin beer.
Still, Japan has set important targets for MHI's aerospace activities. The country wants Japan to go from launching about four missiles a year, most of which currently fly with government payloads, to about eight. This requires MHI to sell its missiles abroad to commercial interests. That initiative comes at a time when SpaceX and other emerging rocket companies are offering low-cost, reusable rockets for satellite launches. Japan's reliable rocket industry must innovate if it is to stand any chance.
When Miyanaga-san finally entered the expansive conference room, he was wearing a fitted charcoal gray suit that complemented his dark, finely-combed hair that revealed only a few gray patches. The room was quiet and respectful when he began to speak. In broken but passable English, Miyanaga-san worked his way through a series of intricate and sometimes confusing charts about the large company he runs. When he paused for questions after 30 minutes, I finally touched the red button next to my microphone.
He had talked about his long-range vision in space travel, I noted. He had said the company's cost-competitive H3 rocket, in development, was critical to Japan's success. But would that be enough? SpaceX, Blue Origin and others are investing in reusable rockets to lower the cost of spaceflight. Looking ahead to the next ten years, would a replaceable rocket like the H3 be enough?
At first he seemed to be dodging the question. Miyanaga-san said Mitsubishi has broad interests in the aerospace sector, from commercial aircraft to satellite components to technology for reducing orbital debris. In the end, however, he acknowledged that "SpaceX is, of course, the competition. We are confident to compete against them."
Was the H3 enough for such a match? "No," he replied. "The H3 and its successor. H3 has already reached some maturity."
It was not immediately clear in that boardroom whether such a successor really exists. And after answering a few more questions, Miyanaga-san left for unknown points. Details on Japan's plans to compete with SpaceX and its future space ambitions should be found elsewhere in the Land of the Rising Sun.