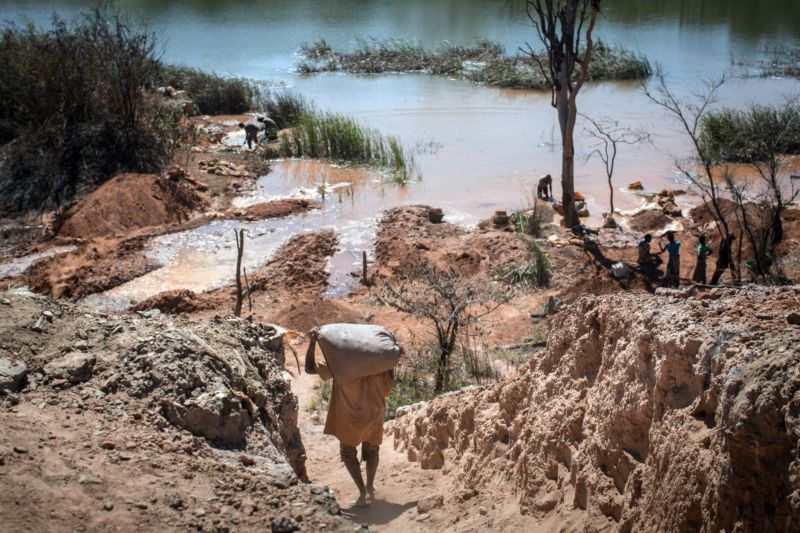 Volkswagen is looking for serious, long-term contracts with cobalt producers, a Reuters report showed on Friday. Cobalt is a common component in rechargeable lithium-ion batteries and is expected to be in increasing demand as electric vehicles become more widely used. Currently, cobalt trades at about $26 per pound.
Securing reserves of the type of material used in batteries will be critical to Volkswagen's future growth. After the so-called "dieselgate" scandal of 2015, Volkswagen Group pledged to move from diesel to electric vehicles (EVs). The German automaker has said it plans to produce up to 3 million electric vehicles by 2025 and offer 80 electric vehicle models across all 12 brands by 2030. million EVs from any brand on the road worldwide.
As more car manufacturers develop EVs, the minerals used to make car batteries will become increasingly important. In 2015, Tesla signed two contracts with mining companies Bacanora Minerals and Rare Earth Minerals, as well as Pure Energy Minerals, to explore lithium deposits in northern Nevada and Mexico. Cobalt is often used as a component in batteries for electric powertrains because cobalt-based lithium batteries typically have a high energy density (although other materials such as nickel and manganese can also be used in lithium-ion batteries, depending on the battery application).
Cobalt is mainly mined in the Democratic Republic of Congo (DRC), often under exploitative conditions. According to UNICEF and Amnesty International, about 40,000 children are involved in cobalt mining in the DRC, earning $1 to $2 a day. Apparently, the wording of Volkswagen's request for proposals states that child labor may not be used to produce the cobalt the company purchases. (As always, such provisions are only good if enforced. A 2016 report from The Washington Post shed light on the fact that many companies turn a blind eye to human rights violations by material suppliers.)
While 50 to 60 percent of cobalt comes from the DRC, cobalt is also found in Canada, China, Russia, Australia and Zambia.
According to sources who spoke to Reuters, VW Group asked cobalt suppliers to submit proposals for a 10-year contract, which would start in 2019. Volkswagen later told Reuters that purchasing all the materials needed to meet the 2030 targets would result in a total order volume of €50 billion (or $59.76 billion USD). The company reportedly aims to settle the contracts by the end of 2017 and is seeking a fixed price for the cobalt it purchases over the years.
"Analysts estimate that each battery consumes between 8 and 12 kg of cobalt," Reuters reported. at current prices, it would total $1.6-$2.4 billion.