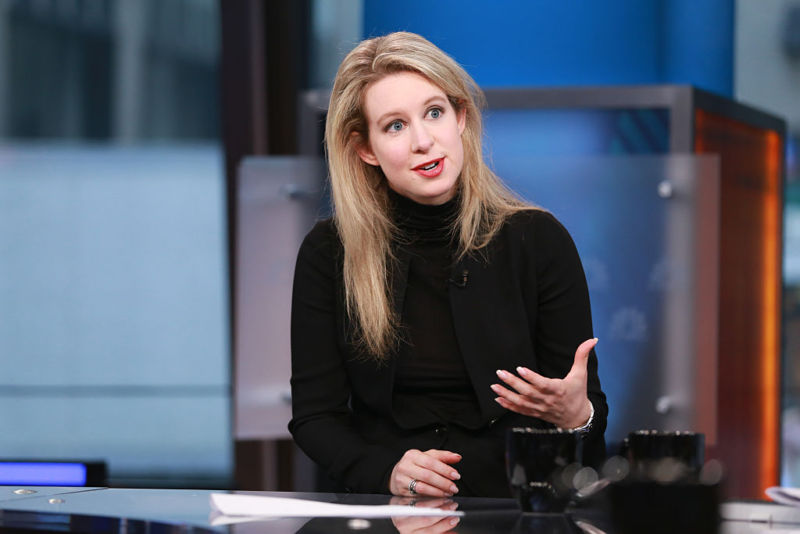 Theranos, the disgraced blood testing start-up once valued at $9 billion, broke all of its promises and "failed to meet the most basic quality standards and regulatory requirements" in its contract with Walgreen Co. That's according to a damning lawsuit (pdf) from the American drugstore giant, owner of the Walgreens neighborhood.
The two companies teamed up in 2012 to offer Theranos' low-cost, fingerstick-based blood tests to Walgreens' customers in "Wellness Centers" that would be set up in Walgreens' drugstores. According to the court documents, Theranos had taken two years to get Walgreens on the deal, promising "disruptive" proprietary technology that would be of the highest quality and receive regulatory approval.
But the deal imploded and the relationship deteriorated after media reports in late 2015 revealed issues with Theranos' technology, testing standards and accuracy, and dealings with regulators. In July 2016, federal regulators imposed hefty and unprecedented sanctions on Theranos after inspections found deficiencies that posed an "imminent threat" to patient health and safety. Regulators revoked the certification of one of Theranos' labs and banned the company's founder and CEO, Elizabeth Holmes, from lab operations for at least two years.
All the while, Walgreens alleges that Theranos: actively misled the company; failed to meet quality and regulatory promises; kept Walgreens in the dark about problems; refused to answer questions when media reports of those issues emerged; accused Walgreens of leaking information to the press; and claimed Walgreens was the one who violated their agreement.
Walgreens filed a lawsuit last week in federal court in Delaware, under seal. A redacted version of the complaint was filed today. Walgreens is seeking $140 million in damages, allegedly for what the company invested in the deal with Theranos.
In a statement, Theranos responded to the lawsuit, saying:
We are disappointed that Walgreens has filed this lawsuit. Over the years, Walgreens has consistently defaulted on its obligations to Theranos. Through the mishandling of our partnership and now this lawsuit, Walgreens has caused significant harm to Theranos and its investors. We will respond strongly to Walgreens' baseless allegations and will seek to hold Walgreens accountable for the damage it has caused to Theranos and its investors,
Since regulators imposed the sanctions, Theranos has shifted its business strategy to manufacturing devices. In August, Holmes unveiled the automated "miniLab," which the company claims can perform a wide variety of blood tests.
Walgreens noted the business shift in its lawsuit. The company claims the shift provides further evidence that Theranos was unable to honor its agreement, which was contingent on Theranos running a clinical lab.
While the details of the agreement between the two companies have been redacted from the declassified complaint, the court documents reveal more details about Theranos' notoriously secretive and evasive tactics. Walgreens alleges that Theranos has been actively withholding and hiding letters and inspection reports from federal regulators. Walgreens also claims it only learned through media reports that Theranos voided tens of thousands of tests, most of which involved Walgreens customers.
When Walgreens contacted Theranos about some of the negative media reports — which turned out to be accurate — Theranos representatives told Walgreens that the reports were "unfair," "inaccurate," and a "misleading portrayal of Theranos."
The lawsuit also shows the extent to which Theranos may have misled early investors and potential partners. Walgreens claims Theranos indicated it had approval from the Food and Drug Administration — which it never had — and that its technology had been validated. In March 2010, Theranos told Walgreens that its technology had been "fully validated" for seven years by "10 of the top 15 pharmaceutical companies" — a claim that is hard to believe. Theranos continued that biopharmaceutical companies, "prominent research institutions, and U.S. and foreign government health and military organizations" had also used the technology.
In June of this year, Walgreens cut ties with Theranos and closed its spas.