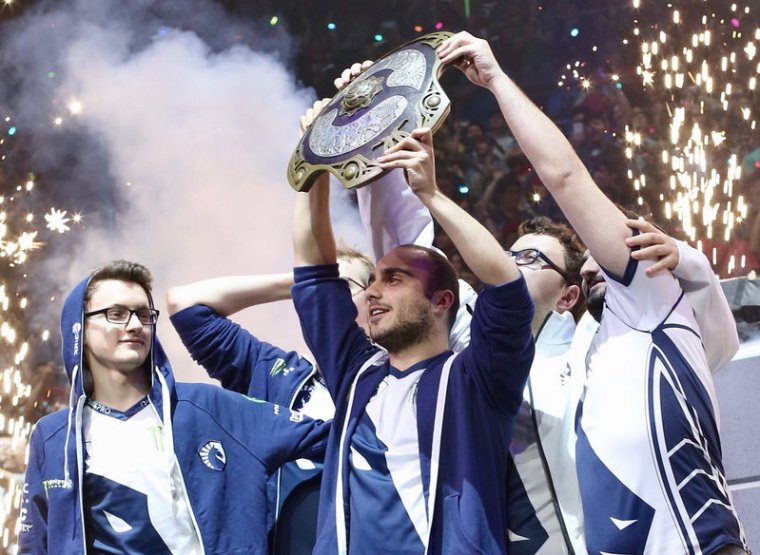 2017 was a year of firsts for The International dota 2 Championships (TI). It was the first time that a defending champion did not participate. It was the first time fan-favorite team Na'Vi failed to qualify or receive a direct invitation from Valve. By the end, it was also the first international to score a clean 3-0 win in the best-of-five grand final.
It is said to be dota 2's "meta" – the call-and-response tactics that determine how players react to each other, especially at the pro level – has never been more stable. But it's clear that expectations about who will win, who lose and which players you would recognize even on the international main stage are fluctuating. However, with that instability, there was plenty of room for new teams and players to blaze trails throughout the event this year, and it's been a good year for that new blood.
For example, this year's winner was Team Liquid. Once a predominantly North American brand, the team moved to a truly "international" lineup in 2015. Captained by Na'Vi alum Kuro "KuroKy" Takhasomi, Liquid was something of a dark horse (appropriate, since that's their logo) in a year that seemed poised to be dominated by China.
Doubts about Liquid's odds faded a bit as the team made their way through the group stage of the tournament, finishing the round second to Chinese squad LGD.Forever Young (aka LFY) in total games won. Liquid Captain Kuroky may be a TI veteran, who attended every day dota 2 championship since the beginning, but it was his more fresh teammates who stood out in the game.
Maroun "GH" Merhej and Ivan "MinD_ContRoL" Ivanov were the real breakthrough stars this year. They adapted beautifully to the aforementioned meta, which this year greatly rewarded the scouting and control of difficult high ground. While both players are on the dota 2 years in the scene (you won't win a $10.8 million first prize without practicing), nor has he competed on an international-level team before Liquid. MinD_ContRoL played for a squad that was literally (and aptly) called "Basically Unknown" between 2014 and 2015.
His team's success is not meant to undermine KuroKy's own impact. His drafts — the roster of five heroes his team chose and banned at the start of each match — were nearly flawless by the end. That's more than can be said for reactionary teams like the North American darlings Evil Geniuses. She, and others like her, fell into the trap of trying to counter their opponents in the first place, rather than selecting an independently solid lineup.
As a result, Evil Geniuses placed in the 9th-12th category, a disappointment after finishing in the top three three years in a row and winning outright once in the process. It's probably no coincidence that this is also EG's first International since 2013 without master artist and tyrannical captain Peter "PPD" Dager at the helm. The team also lost famed longtime player Clinton "Fear" Loomis to health issues late last year.
The new team dynamics
EG's new captain, Franck "Cr1t-" Nielsen, has done well for himself, but has yet to achieve the championship status of his predecessor and even some of his teammates. Maybe it was just too late for EG to predict dota's new winning team dynamics, where clutches of lesser known or outright new players led into battle by experienced captains find success.
Team Liquid was not the only team with fresh faces and an experienced captain to steal hearts and minds at The International this year. Second and third place finishers Newbee and LFY had similar rosters.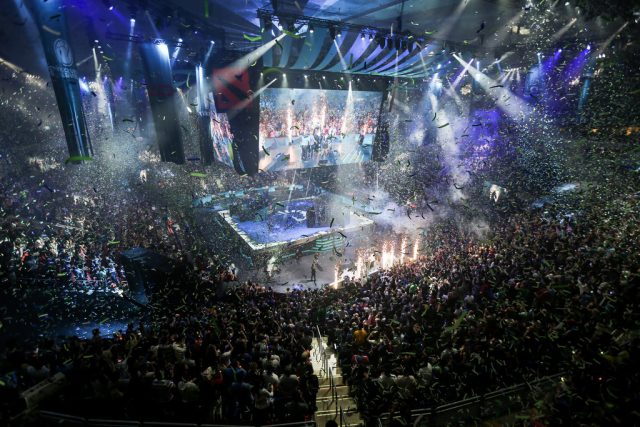 Only LFY team captain Leong "DDC" Fat-meng had ever broken the top three at The International before, though mid-lane player Xie "Super" Junhao finished fourth that same year. However, the rest of the team was a lot like most of Team Liquid. They've been there, but failed to make serious waves with their occasional appearances in major tournaments. Still, they dominated the group stage, taking home a larger share of the nearly $25 million prize pool than LGD's "primary" team, LGD Gaming.
Newbee didn't fare as well as LFY in the group stage, but managed an unbeaten run through the ensuing top bracket. Their captain, Zeng "Faith" Hongda, has been to every International, as has KuroKy. However, unlike the captain of Liquid, Faith won in team Invictus Gaming in 2012. None of the rest of Newbee's roster, despite sharing a name with the 2014 champions, was ever placed higher than 7th or 8th. Two of the players had never qualified for TI at all.
Intentional or not, teams of fresh faces built around nuggets of the old guard finally found success over the usual suspects this year. Together, the top three with the same basic structure earned more than 70 percent of this year's prize money. This was either fully anticipated or completely surprising, depending on how quickly you think The International's favorite stars and underdogs will rotate each season.
What is next?
However, there are always exceptions that prove the rule. The latest iteration of Team Secret, still headed by International Champion Clement "Puppey" Ivanov, won just two games in the main event this year before tumbling out of the bottom bracket. That could mean that chemistry and socializing with your teammates also have a role to play. Team Secret regularly swaps members in and out, even by pro's uncertain standards dota. Just two days after this year's tournament, two more members of the team said goodbye.
Of course, Liquid's lack of success could simply be a matter of not being the right kind of players at the right time. Newbee's 2014 championship line-up epitomized this. The squad had a deadly grip on that year's so-called "Deathball" meta. It proved just as good in their quick win as it did when developer Valve quickly pulled the tactic out of the blue. A team that's on top one minute can be completely out in the cold the next, depending on what's considered too overwhelming to linger.
Liquid showed solid strength with a variety of heroes, but there were some exceptional highs. GH took advantage of Keeper of the Light, which can heal and damage opponents in a massive explosion during daytime in-game, to an extent that most pros didn't even realize was possible. MinD_ContRoL, meanwhile, brought viewers back to the "Rat Dota" days of The International 2013. He used the teleporting Nature's Prophet to flank enemy structures when, say, Newbee set up his players for direct combat.
If Valve determines that these are just a few of many valid strategies, we probably won't see them fade into oblivion. But more than that, it would be a sign that dota's "stable" meta paves the way for new and relatively unknown players. The more playstyles the game can support, the more teams and teammates using them will have a chance to shine. Then old vets like KuroKy can help guide and focus them.
If this is just a fluke of the game – whether it's just another Deathball or the last remnant of Rat Dota – we'll find out soon. Valve isn't shy about doing massive overhauls for its favorite MOBA. Balanced or not, more changes are coming soon, anyway. Hopefully, when the dust finally settles, there will be as much room for new stars to make history as at this year's International.