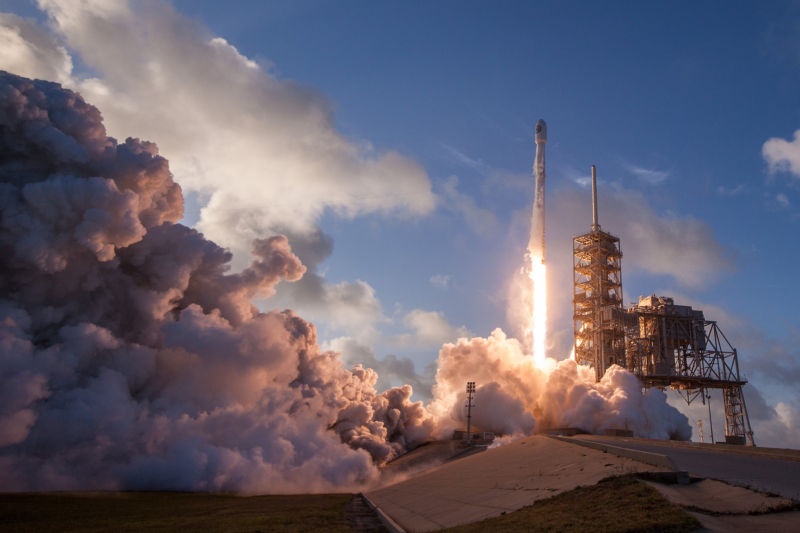 The US Congress has begun the "markup" process to consider fiscal year 2018 budget appropriations, and on Thursday the House subcommittee overseeing Strategic Forces held a hearing on the National Defense Authorization Act. This bill provides funding for the military, including the Air Force, which oversees efforts to launch spy and communications satellites, as well as other national defense payloads.
As part of the process, Republican Trent Franks of Arizona offered an amendment that said the government should act quickly to evaluate the potential use of reusable space launch vehicles, such as SpaceX's. Co-sponsored by New Jersey Democrat Donald Norcross, the amendment passed by one vote.
This marks a remarkable turnaround for SpaceX and the federal government. After the California-based company filed a lawsuit against the Air Force for the right to bid for military launch contracts three years ago, the California-based company didn't begin flying military payloads for the government until May. Now lawmakers seem to be quickly warming to the company's vision of low-cost access to space.
At the hearing, Franks said reusable missiles have the potential to improve the country's warfare.
He said:
The US government should fly reusable rockets if it's safe and sensible… Reusable rockets are proven. Blue Origin flew a reusable suborbital rocket and SpaceX has flown repurposed orbital rockets. Reusability is not inherently less secure, and other countries are moving toward that capability. If savings are to be made at reasonable risk, why not use reusable rockets?
The amendment directs the Secretary of Defense to inform the Armed Forces Committee before March 1, 2018 of the department's plan to evaluate the risks, benefits, costs and potential cost savings of using reusable launch vehicles for use in national security space missions .
In recent weeks, the US Department of Defense has indicated that it is open to commercial spaceflight. Secretary of the Air Force Heather Wilson recently praised competition in the commercial space industry for lowering the price of access to space. And just this week, General John Hyten, the head of the US Strategic Command, said the military must embrace risk and be prepared to fail when it comes to 21st-century space activities. Now the U.S. House appears to be on board with this approach.